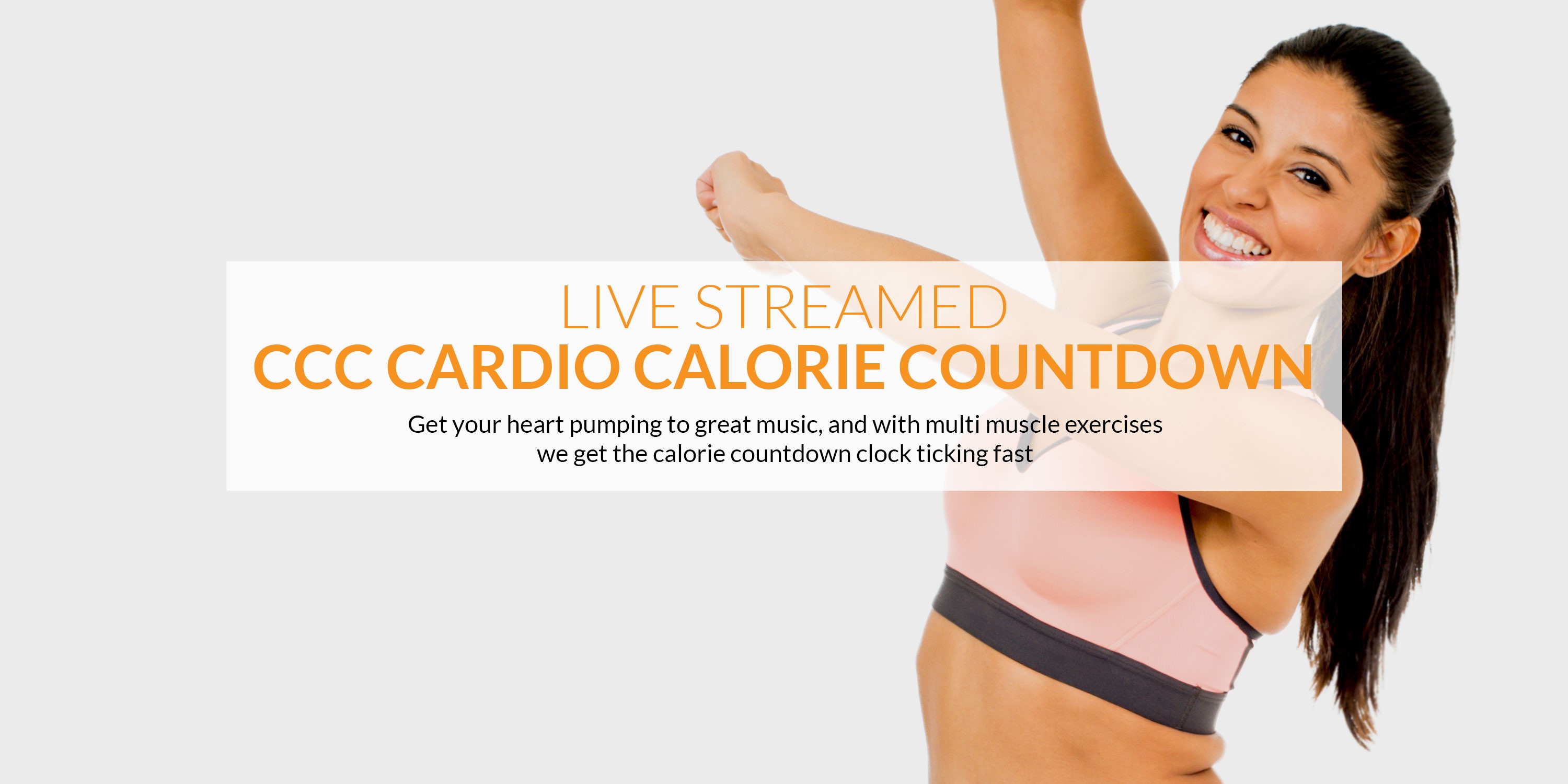 The best CCC Cardio Calorie Countdown live-streamed
Cardio Calorie Counter
The ultimate cardio calorie countdown workout
30 minutes of heart pumping, highly energetic and calorie blasting exercises set to the beat of great music.
Ideal for a wide range of fitness levels and a great cardio routine for beginners and intermediates, and even advanced exercisers are likely to break a sweat - the beat will keep you moving.
By using multi muscle exercises (also known as compound exercises) we get the calorie countdown clock ticking away fast. In fact, if you have a calorie counter then we encourage you to wear it just so that you can see how many calories you will burn during the workout.
Jump, squat, run etc…. we keep going as we need to keep burning the calories blazing off you. It's fast, it's fun, it's effective, it's the Cardio Calorie Counter.
Join in the Cardio Calorie Countdown for 30 minutes of fun and engaging live streamed exercises if you're simply looking to burn off the excess calories.
If it's a fast workout fix you need then CCC is the perfect answer to that.
Developed by one of our own instructors Preet Rehill.