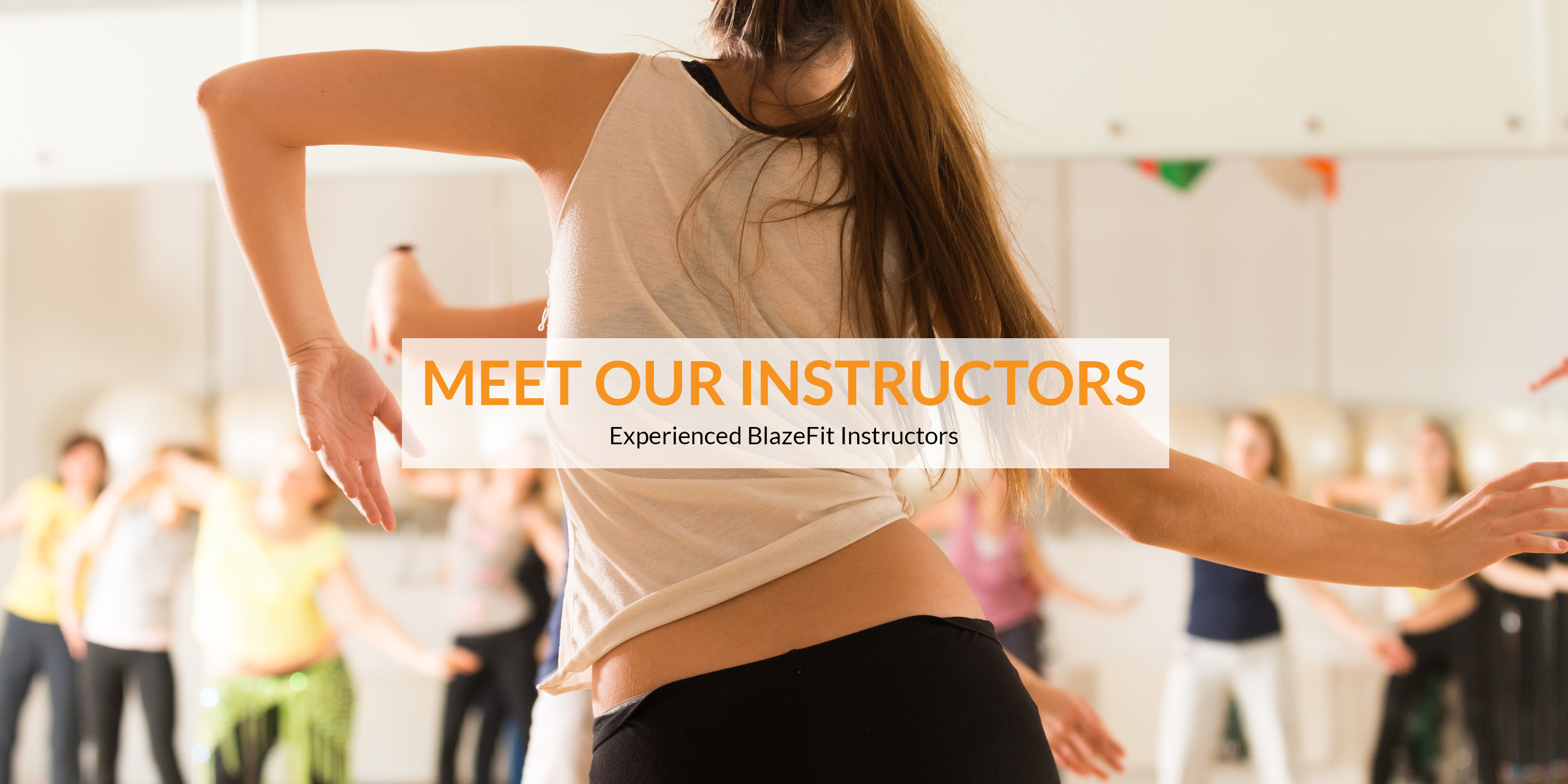 Having had the most wonderful time being involved in the fitness world for over 30 years Kirit Thakore says that he has now come to the most exciting time of it all.
Having the opportunity to deliver fitness and wellness classes to everyone is very exciting. People joining from all over the world, people who are unable to leave their homes, people who may not feel comfortable in groups, people of all ages and abilities all coming together to become better.
His vast knowledge base includes Martial arts, insanity, boxing, circuits, weights, and many variations of HIIT too. He has specialised in body transformation and also grown his BhangraBlaze Bhangra fitness company to the largest Bhangra fitness company in the UK.
His fun style of teaching and detailed attention to all members has had the effect of continuous growth in numbers over the years and also led to many members being with him for many years.
Join Kirit in many of his live on line stream sessions and you are sure to feel energised and uplifted.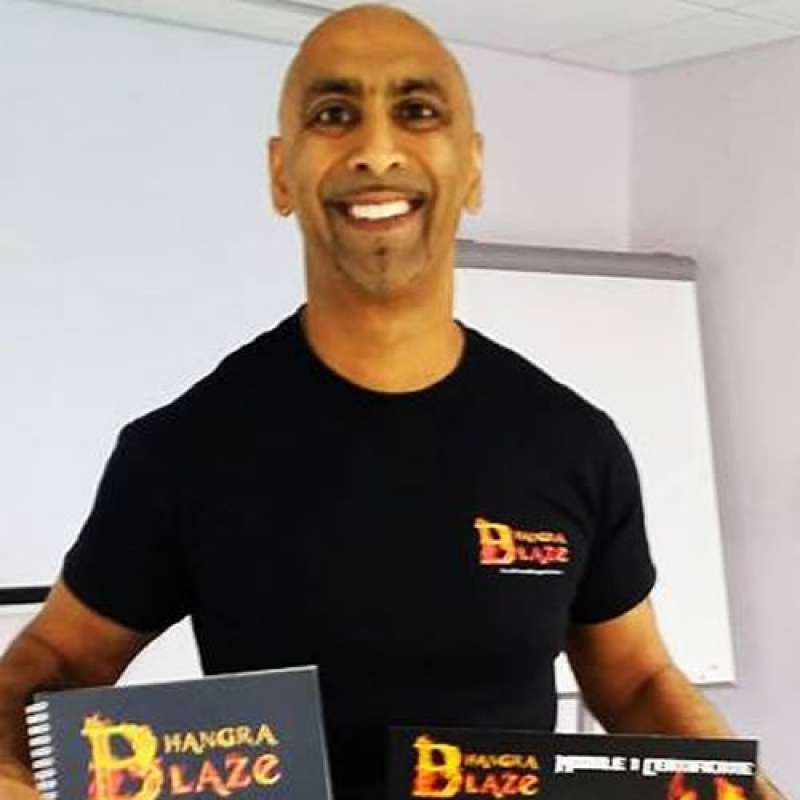 Preet is a working mum who understands the importance of ME time. She says "You want to get away from it all? You want ME Time? No babysitting worries. Always cooking and no time to travel to a class? Look no further because our LIVE Online Fitness classes are the answer to your SMILE."
Preet has been in the fitness industry for over 10 years and is a qualified BHANGRABLAZE Fitness Instructor and specializes in different forms of Dance and Fitness Training.
Her goal is to have the most positive impact that she can on the lives of the people that she works with, helping them become the healthiest, happiest version of themselves. Helping women break the diet cycle and lose weight without it being miserable in the process.
Getting fit and healthy doesn't have to be difficult, but often it is, so this is where it all changed for me when she started online classes. As they say variety is the spice of your life and this is exactly what we have in our online classes from children classes to elderly seated classes.
It's guaranteed to make you feel alive at the end of session and leaving you wanting more and this is where it gets better, you can join in as many classes as you like and continue to party with us even with your children dancing around you, in the comfort of your own HOME.
And you know what, it's not all about just training, as a group we always have a giggle throughout working out plus when you see others training you will, for sure, motivate and inspire each other. Preet does not just train you but also help you with your Performance, Mindset, Motivation and your Lifestyle
She say that she has never been a very technical person, oh no, and never thought I would get the hang of this on line stuff, this she did, and you will too when you TRY and it's so SIMPLE. Same goes with exercise if we don't TRY, we will not see RESULTS.
In her classes Preets aim is to push you to another level and beyond your limits, for you to realize what your body is capable of. She wll make training enjoyable rather than a chore, so you come out the kitchen and walk into a Party in your living room with PREET.
Preet says "it's not what you are that holds you back, it's what you think you are not"…So let Preet bring the excitement and motivate you in your fitness journey.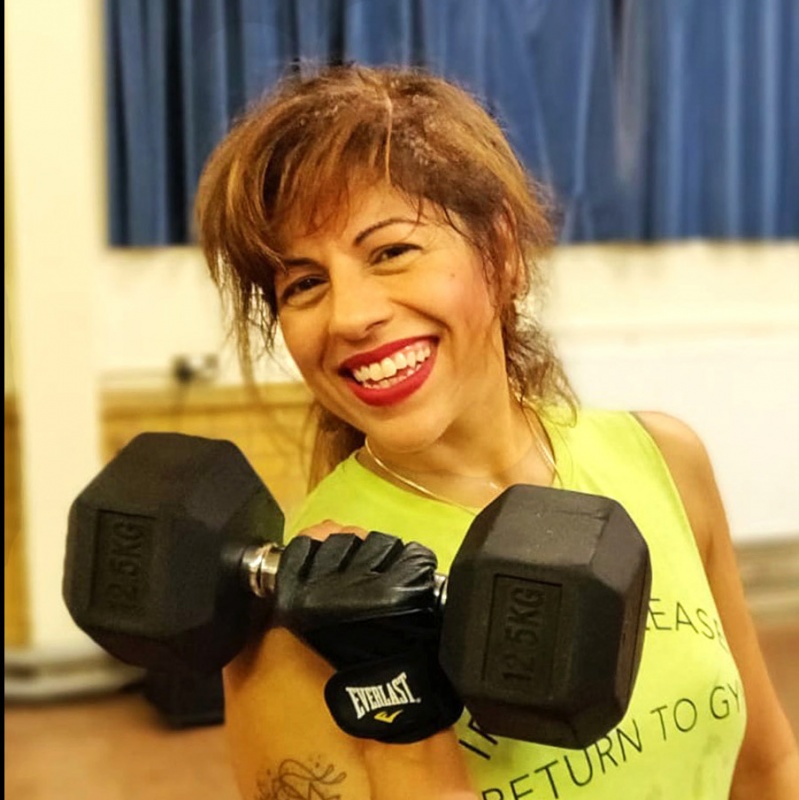 Uma has always had a passion for fitness, Asian music and dance. As a child she used to perform her community functions such as Diwali shows. She fulfilled her dance passion through a variety of classes such as belly dancing, salsa sessions and of course dancing her heart out during parties and weddings.
She started Bhangra Blaze classes and found them truly inspiring, energetic and addictive. Then months later came along Garbablaze and Bollyblaze, which she enjoyed even more as these workouts were done with music Uma was familiar with and more close to her heart. Uma says "My fitness levels and stamina have improved and I have been able to stay trim despite being a foodie."
Uma believes that lockdown has opened up a whole new potential and scope for many individuals – it has given an opportunity for instructors to learn more technology skills and research further into how they can reach more people from more towns, cities, countries and continents of the world from the comforts of their homes.
In the past she has had many friends and relatives from different cities and countries say, they wish she was close to them so that they could take part in this exercise too – well now this is possible. People from all over the world are able to join us with a simple click of the button. Already she has had people from India and USA join her fitness sessions, it gives her a real buzz.
As a working mum Uma realises the struggles of having a busy working life or a home life with family but being able to schedule in a fitness session from the comfort of your home, in-between cooking, cleaning, working or looking after the children is a saviour. Don't worry about childcare as the children or other family members can now join you while you work out with Uma.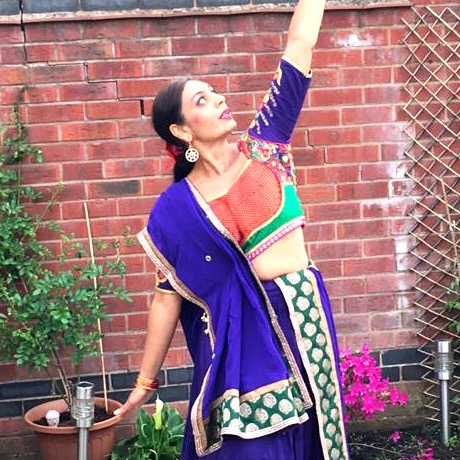 Raj is a full-time working mum who juggles work, home and family life. She had always struggled with weight, especially after having two beautiful children; she just never seemed to find time to work out and lose weight. She says it was easier to make an excuse, just sit and watch TV instead, oh and don't forget the snacking!
One day Raj saw a video of herself, and she couldn't believe what she was seeing and she knew from this point something had to be done. A friend had 3 children and had an amazing figure, so Raj asked what she did to lose the baby weight and look so good. She said she went to BhangraBlaze. She really enjoyed the classes and this is what she did to help her keep fit. Raj was optimistic about it and thought she had nothing to lose. She was nearly a size 16. and knew if she didn't do something then, she never would! Raj is now a size 8.
BhangraBlaze – the music, the people, the instructors and the talks have really pushed Raj to reach this amazing level of fitness! She has so much energy. It's amazing because she says she never knew she had these muscles, and now she can see them! Such a great feeling.
I was never one to go to the gym, because I got bored easily, but with these workouts you're doing something different all the time.
She loved the classes that much that she became an instructor! Raj says "This is an incredible feeling because all the things that I struggled with I can now pass on to others and help them with their journey!"
Since lockdown due to COVID19 everything has gone to LIVE on line classes and although used to classes in halls, gyms etc Raj is absolutely loving this way of doing classes herself as well as taking classes for you.
Raj's best bits:
1. You don't have to go anywhere; You can do it in your living room, how convenient is that. No worrying about parking and no travel time.
2. Your kids get involved and are starting to understand the importance of keeping fit.
3. There are children's classes too, so you can actually enjoy a cup of tea by yourself whilst they are dancing and having fun.
4. There are many classes so if you can't make one you can join another.
Raj went from a size 16 to a size 8, come join Raj and begin your journey.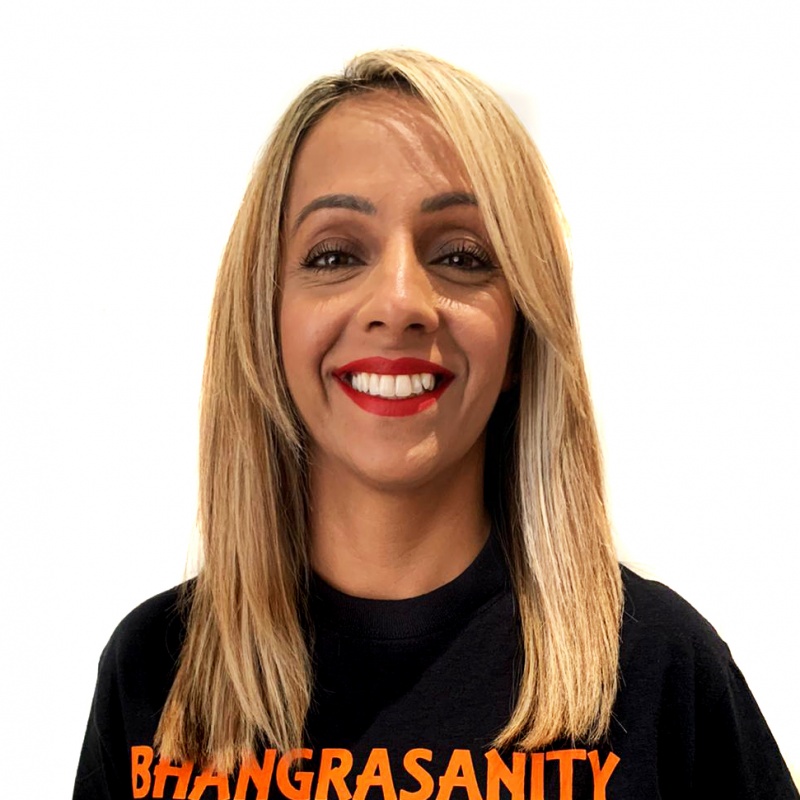 Kelly is a full-time working mum who, like many, juggles long hours at work, home and family but always manages to add in as many workouts as possible.
After many years of struggling with her weight, Kelly underwent weight loss surgery and gained back her health, however it was a good few years later that she found a love for working out when she agreed with a friend to attend a BhangraBlaze class that was being run in Birmingham by Kirit! That is where it all began! She soon took part in other BhangraBlaze classes as well as Boxerblaze and eventually agreed to become an instructor of Energiser45er and Boxerblaze classes and then put together the idea of Blazecamp, which up until Covid19 took over, she ran on as a local Saturday morning class. Fast-forward a few weeks of lockdown and it was soon clear that her regular attendees wanted an online version of the class and so Blazecamp and Cardio Circuits was born!
Kelly says of herself "I know I am never going to be the thinnest or fittest instructor but I love what I do and my infectious energy and passion is what people love about my classes and keeps them coming back for more". Having been the self-conscious newbie herself in the past, Kelly knows how daunting starting your workout journey can be so always makes everyone feel as comfortable as possible and adapts exercises where needed so that everyone can learn, improve and build up their strength and ability.
Having initially doubted online classes and saying "this won't work for me", Kelly has completely changed her opinion over the last few months and now prefers them and does at least 10 a week, simply because they are so convenient. No childcare worries, the kids can even join in for some healthy fun. No need to leave the comforts of your own home, which means you can even keep an eye on the dinner whilst working out! And when the class is finished…you can jump straight in the shower!
Kelly not only runs her own classes but also attends many of the other BhangraBlaze classes every week, so why not try her classes and hopefully you will love them as much as her regular attendees do.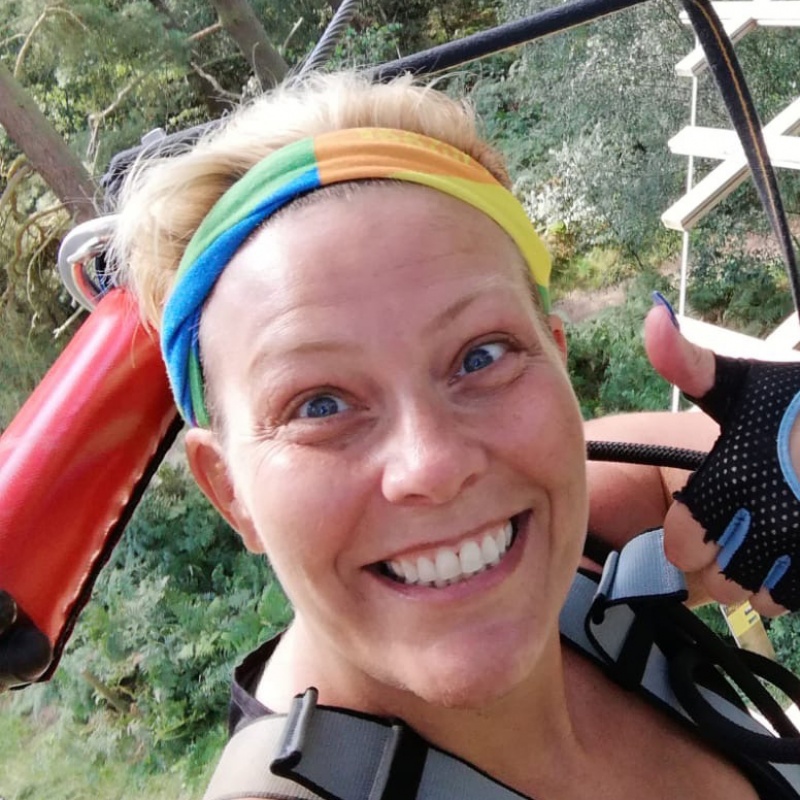 My name is Jaymini and I have loved dancing since I can remember. People have always commented that I have a natural flair and that I should teach it, and so here I am.
I used to always perform with friends at family gatherings and have since performed at many public venues and events like the Leicester Mela with BhangraBlaze as well as venues like DeMontford Hall with dance schools.
I love all types of dance and especially like to dance to Bolly, Bhangra, Hip Hop, Street and Reggeaton.
I have been inspired into fitness as it runs in the family and I have had the opportunity to teach many dance based workout classes at private venues. This, with my love for Tik Tok and the way that has motivated millions of people to have fun and try so many different things gave me the idea to mix the two and come up with a workout with various moves that I have seen, learned and done using the social media platform.
Come and dance with Jay, get fit, lose weight and have loads of fun in the process.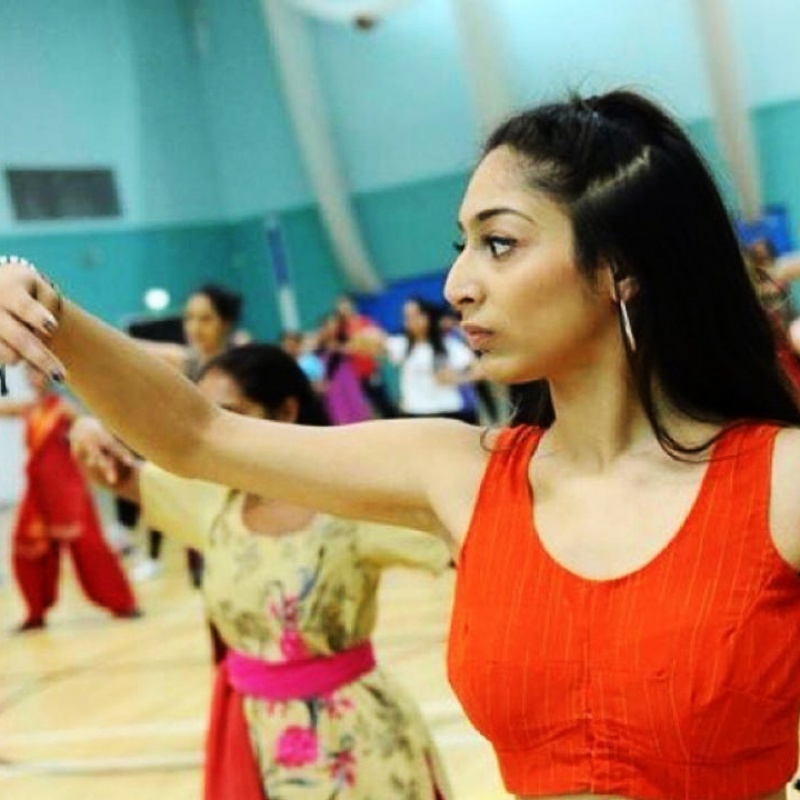 Durgha is a yoga teacher and the Co Founder of Mindful Warriors, a social enterprise bringing yoga classes to children, schools and the community. Her work at Mindful Warriors is as much about sharing the practise of yoga and mindfulness for wellbeing and positive mental health as it is about youth work and developing community projects.
She is a world traveller and passionate about connecting continents through education, enterprise and employability focused initiatives. Her journey has taken her to India, China, Sri Lanka, The Gambia, Israel and the Palestinian Territories (to name a few!) working with young people, communities, schools, universities and businesses.
Now back home in the UK and alongside her work at Mindful Warriors, Durgha works at the University of Sussex in Brighton. Since lockdown she has been teaching her colleagues yoga online. She loves the sense of calm and peace that yoga brings to her life and being able to share this with others.
She shares, "I've really been enjoying Kirits's PT and AbsBlaze classes online, the sense of community I feel when joining is amazing and I always leave the classes feeling energised and smiling. So now I am really excited about sharing the practise of yoga with the BlazeFit community. I hope you join me online!"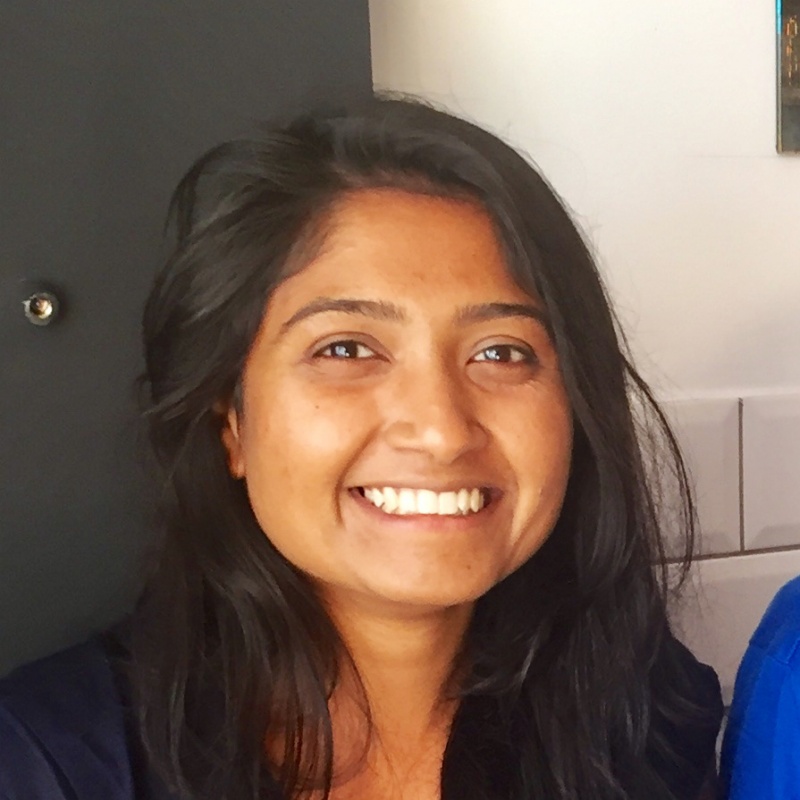 I found my path to yoga after decades of playing basketball, football, badminton, gym and martial arts had left my body riddled with injuries, imbalances, tightness and weaknesses, the final straw being surgery on both knees at 40 years old with the overwhelming dread that I might need a stick to walk.
I've always considered myself an active person, looking forward to a life of inactivity and reduced mobility was scary for someone like me, a friend introduced me to yoga as a means of doing something rather than nothing, I jumped at it and have never looked back.
I didn't realise it then, but now I wholeheartedly believe that yoga is the ultimate method for self-healing, not just physically, but emotionally and mentally, it provides us an opportunity to reconnect with our true self through being observant of every sensation and breath as we flow through the postures, becoming aware of what needs more work whilst letting go of our ego and outcomes.
If you've ever thought that yoga is easy, then you'll be pleasantly surprised, everyone regardless of age, gender and level of activity can benefit from a bit of yoga, most of us think we've mastered something as easy as breathing properly, join in and let's find out, breathing is the key to everything.
I am proud to say I have an incredible team and fellow yoga lovers at my studio Ekah in Brighton. Pop along and visit me if your around.