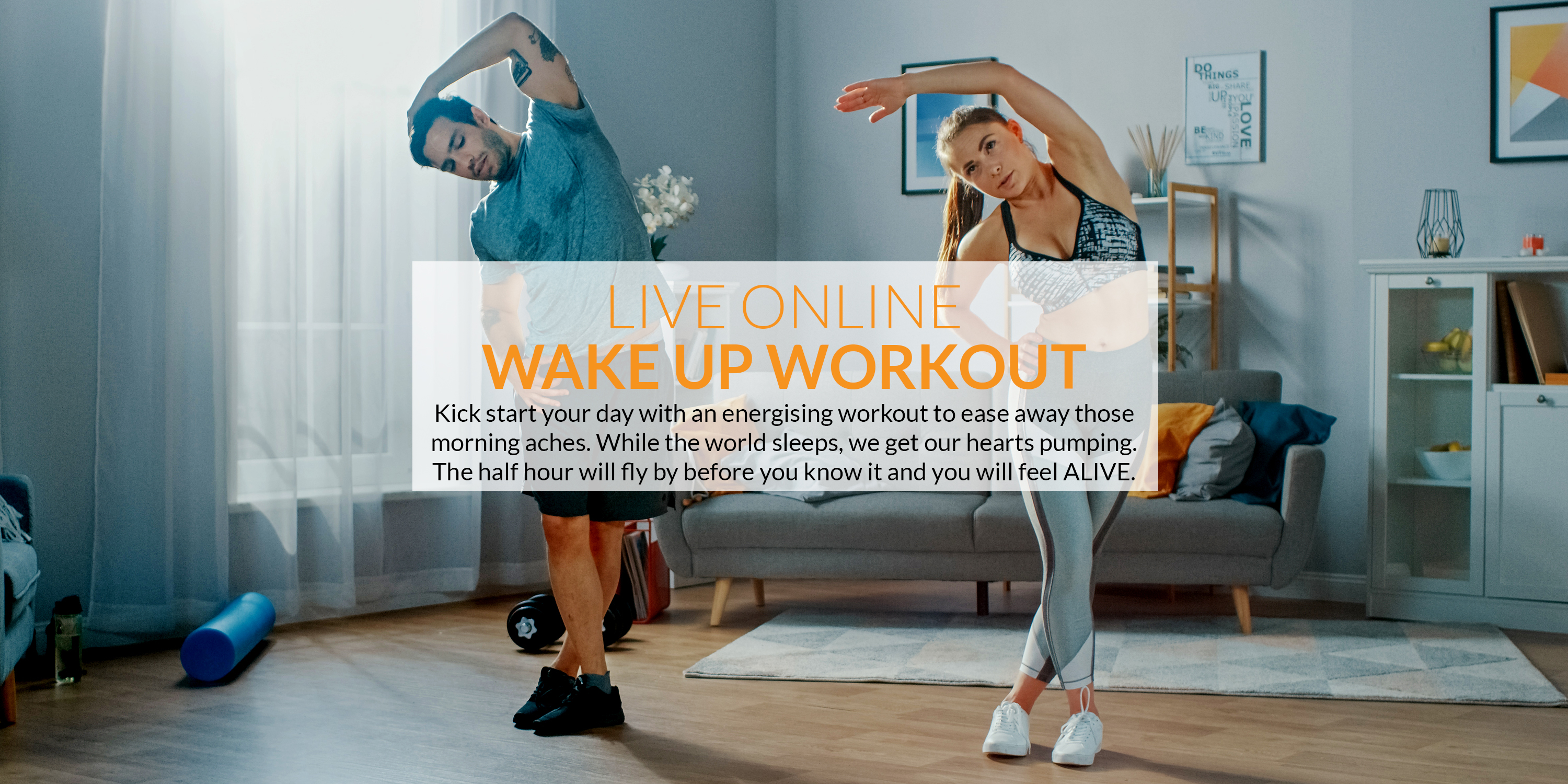 The best Wake Up Workout live-streamed
Wake Up Workout
The only way to start your day!
Starting you day with a exercise really makes you feel great. The rush of a good workout will put a spring in your step. A shorter circuits class that combines exercises from Blazecamp and Cardio Circuits to kick-start your morning! The exercises change each week and will keep you wanting more!
The class is made up of 10 x 60-second exercises followed by a 15-second recovery period and you do that twice. There is a combination of core, cardio and resistance exercises so make sure you at least have your resistance bands available and or dumbbells if you want to use them.
There is no better way to wake up and get ready for the last day of the week and make sure you are ready for the weekend ahead! You may start off yawning but after 30 minutes, you will be wide-awake, sweating and ready for the day ahead.
If you're looking for a fun way to get into shape, join our live online classes for the ultimate fitness and wellbeing experience
See upcoming classes and full timetable