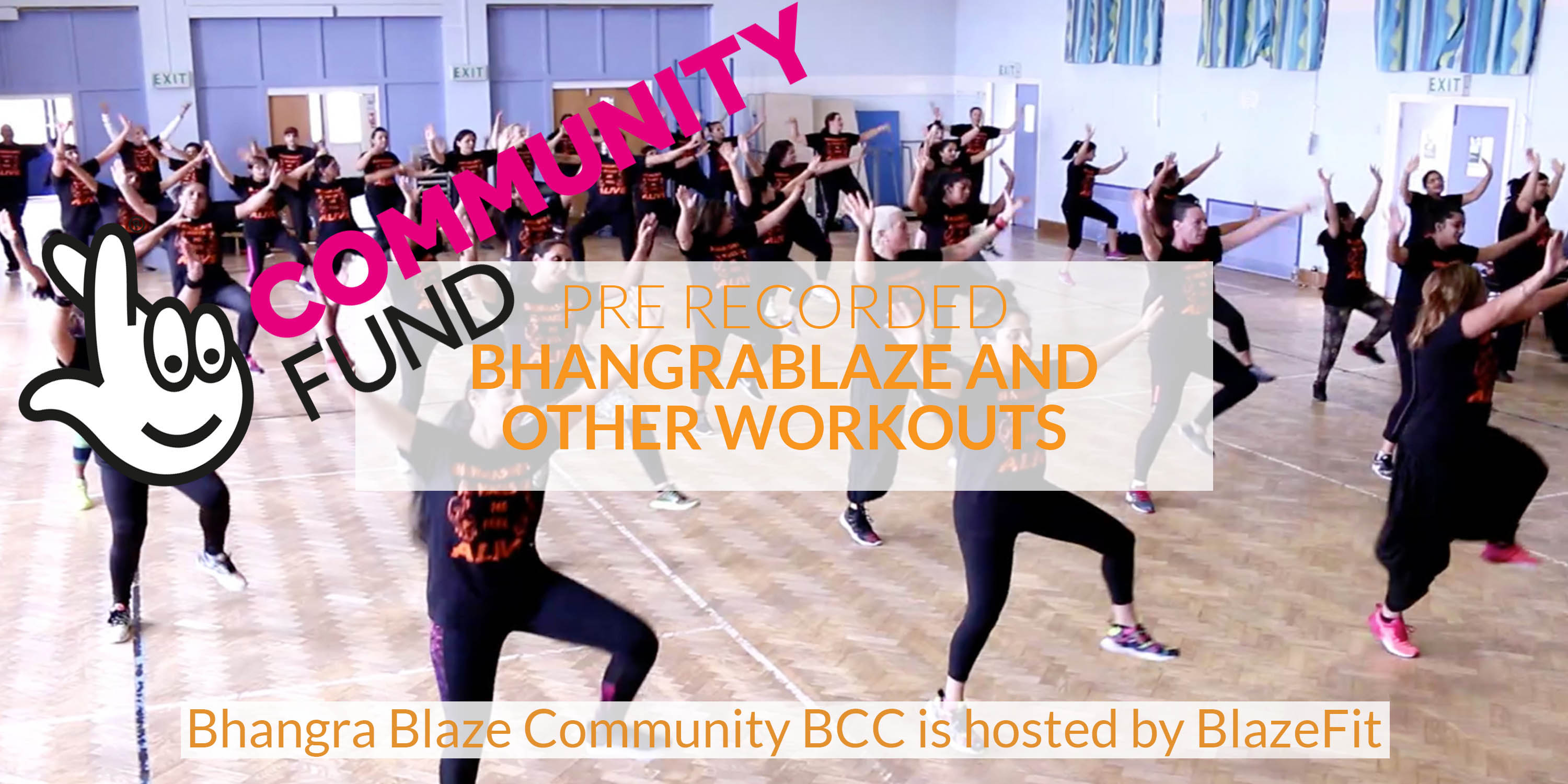 LOTTERY FUNDED since Jan 2022
Welcome to Bhangra Blaze Community BCC, supported by the National Lottery and hosted by BlazeFit, the leading online fitness, workout and dance company for anyone looking to have fun and get fit. We are specifically designed to serve the community in increasing mental and physical health. All from the comfort of your home.
Exercise is the miracle cure we've always had, but for too long we've neglected to take our recommended dose. Our health is now suffering as a consequence. Whatever your age, there's strong scientific evidence that being physically active can help you lead a healthier and happier life.
People who exercise regularly have a lower risk of developing many long-term (chronic) conditions, such as heart disease, type 2 diabetes, stroke, and some cancers. Research shows that physical activity can also boost self-esteem, mood, sleep quality and energy, as well as reducing your risk of stress, depression, dementia and Alzheimer's disease.
To stay healthy, adults should try to be active every day and aim to achieve at least 150 minutes of physical activity over a week through a variety of activities.
With Bhangra Blaze Community BCC, you can exercise every day from the comfort of your own home. We offer regular classes to suit all ages, abilities and fitness levels. Classes include fitness workouts like our popular Abs workout, Combat workout to highly enjoyable dance classes including Step Dance workouts, Bhangra and Bolly. There are more relaxed classes like Yoga and Mindfulness sessions, as well as a range of classes for people with limited mobility, like our seated exercise sessions. With many classes per week you'll have plenty of choice to enjoy live streamed classes with us.
As we have a limited amount of funding we can offer all pre recorded classes totally free. These are videos recorded by our excellent instructors and can be done at any time. We will continue to add more to give you more variety. Everything from Bhangra workouts to resistance band training, it's available at no cost at all. Just click the FREE subscription button below and let's workout and dance our way to good health and fitness!
If you would like to workout with our instructors in their LIVE on line classes then simply subscribe for £14.99 per month for unlimited live online classes and as well as access to all recordings. Recorded classes can be done at a time convenient to you. There is no contract and subscription can be cancelled at any point.
For limited time and limited to 1st 100 sign ups, we are offering the chance to subscribe for only £9.99 per month for the lifetime of your membership. This will continue as long as you maintain monthly subscription. If monthly subscription stops then the £9.99 will no longer be valid as your subscription will change to subscription at that time.
Classes will begin 1st March 2022 and your next payment will be 1st April 2022.