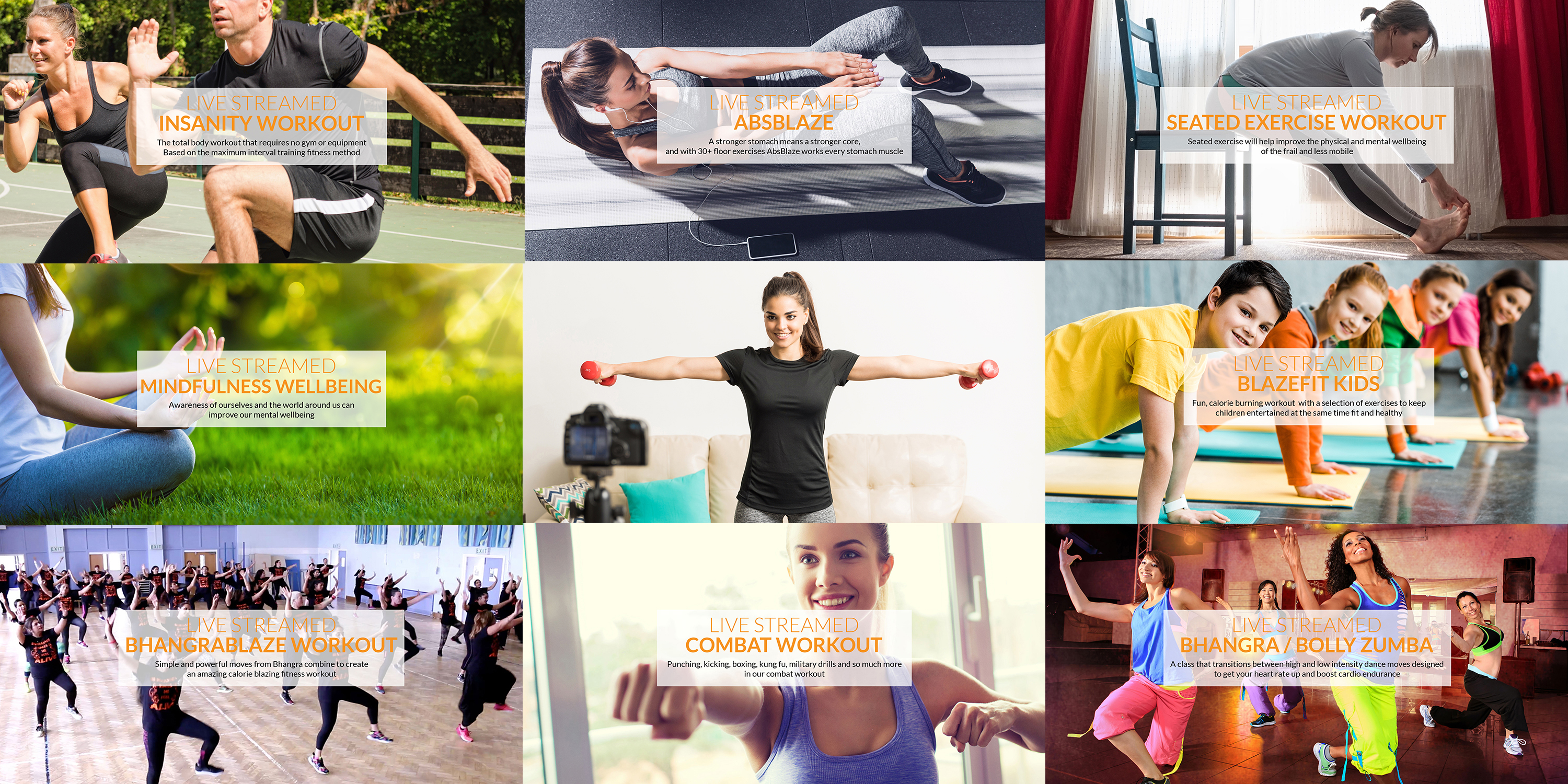 Compare Blazefit online live-streamed classes
At BlazeFit we are not just Bhangra. Yes, Bhangra is the focus of some of our workouts but our instructors are qualified and have years of experience in many other types of fitness training. We have dance based classes, weights classes, children's classes, classes for the less mobile, slower classes, faster classes, 45 minute sessions as well as quick 20 minute blasts.
This gives you the advantage of having a variety of workouts for the same monthly subscription. In fact, it might even encourage you to try something different.
We are always adding different classes to our timetable and will even include classes from guest instructors.
See upcoming classes and full timetable