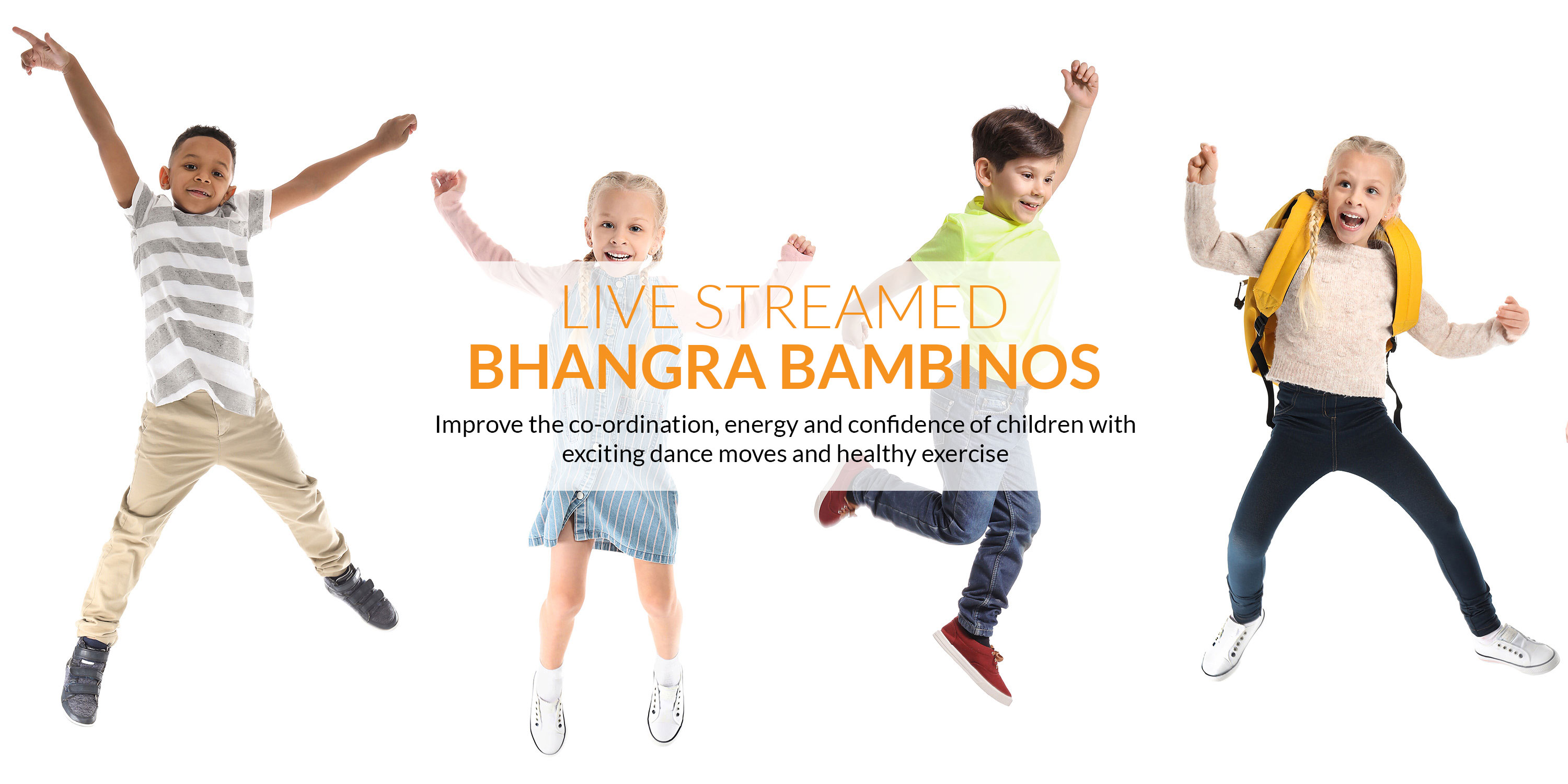 The best Bhangra Bambinos live-streamed
BhangraBlaze Bambinos - Online Childrens Bhangra Classes
A great introduction to rhythm and movement of Bhangra for children
Our Bhangra Bambino live-streamed online classes are designed to introduce basic elements of dance to children using Bhangra music in a fun workout.
Our online childrens bhangra classes, BhangraBlaze Bambinos was developed when many parents who do our Bhangra classes started asking for classes for their children.
It is so important for children these days to stay fit and healthy. With many school cutting down the physical eduction timetable and more children spending inactive time on computer games or mobile phones, there is a concern for obesity (and associated illness's) being on the increase.
Our kids Bhangra classes are developed to be simple and effective as well as an excellent method of keeping fit. The children will be comfortable at home but also be part of an on line family where they will see many other children also having fun. We use upbeat Bhangra music and teach your children to become better at basic Bhangra moves, learn new routines, understand beat changes and all in a safe manner. Some Bhangra moves have been changed so that children can perform them safely.
Try a FREE online childrens Bhangra class
Watch their confidence grow, especially at the next party when the Bhangra beat kicks in. Here are a few words from parents and children...
"Kids feel part of a family"
"it's given the children so much more confidence"
"they can't wait for Bhangra days, it doesn't feel like exercise"
"their co-ordination and energy levels increased"
Healthy active kids mean healthy happy kids - it's time to let your children express themselves and become a Bhangra Bambino!