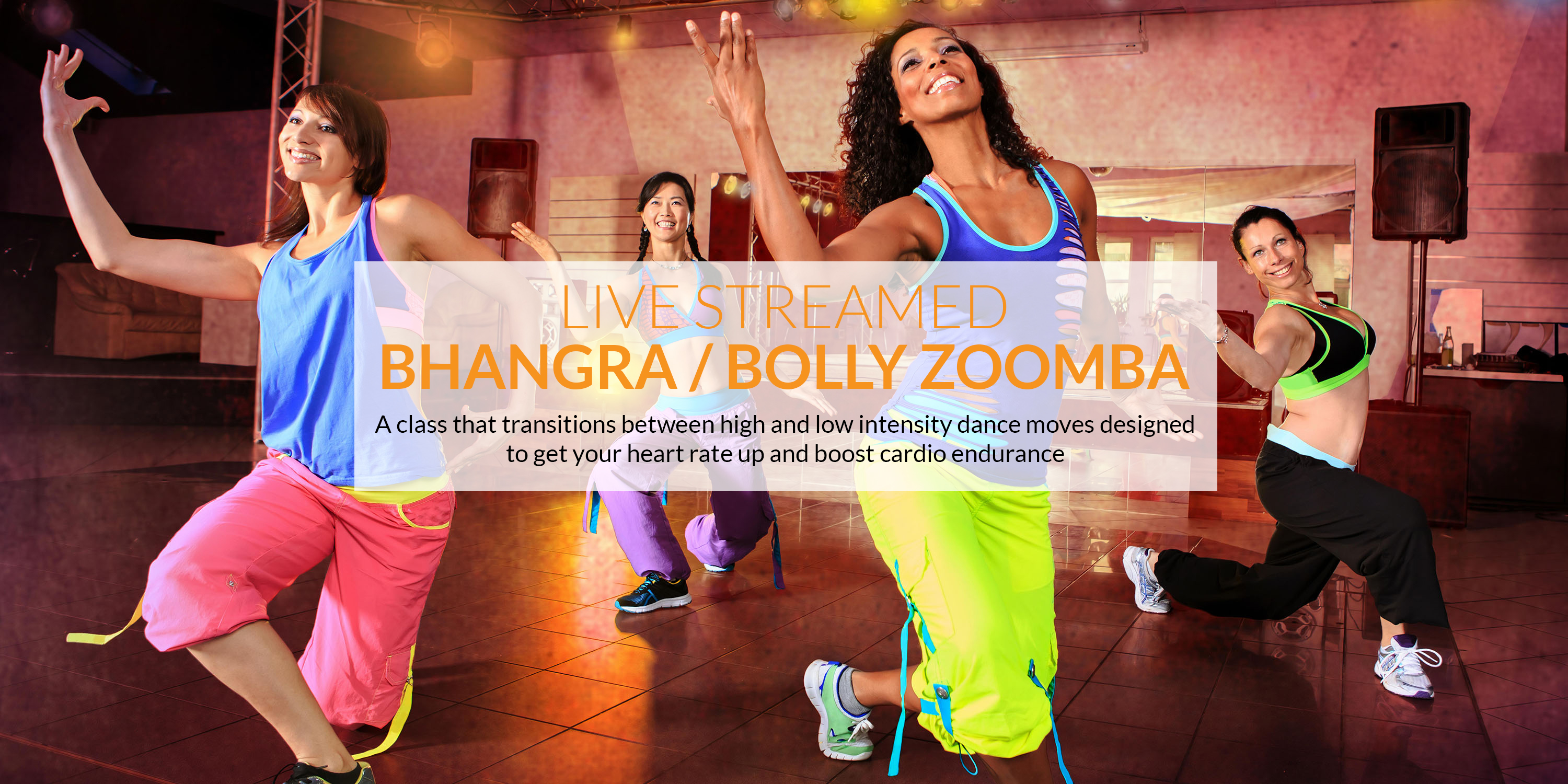 The best Bhangra/Bolly ZOOMBA live-streamed
Bhangra/Bolly ZOOMBA
Feel the rhythm and break a sweat
Bhangra fused with Zumba... Bolly fused with Zumba... ZOOMBA... this has to be a match made it dance fitness heaven.
Bhangra music is almost the base for every party that we go to. The moves are bouncy and high in calorie burn and BhangraBlaze is the ultimate Bhangra workout where we specialise in basic Bhangra moves to even more high energy moves. More than just your classic light bulb move, in fact we grab that light bulb and rip it out of the ceiling.
Bolly routines (as in dances from Bollywood movies) have often been seen as fairly gentle, but not the way we choreograph them. Again we convert the assumed lighter moves into fast, high energy calorie blazing workouts.
ZOOMBA is a high-energy class set to upbeat music and feature choreographed dance numbers that you might see in a nightclub. You don't need to be a great dancer to feel welcome in a ZOOMBA class. With the tag line, "Ditch the Workout, Join the Party," the classes emphasize moving to the music and having a good time, no rhythm required.
Feel the rhythm, break a sweat, and join our live-streamed Bhangra / Bolly ZOOMBA class.