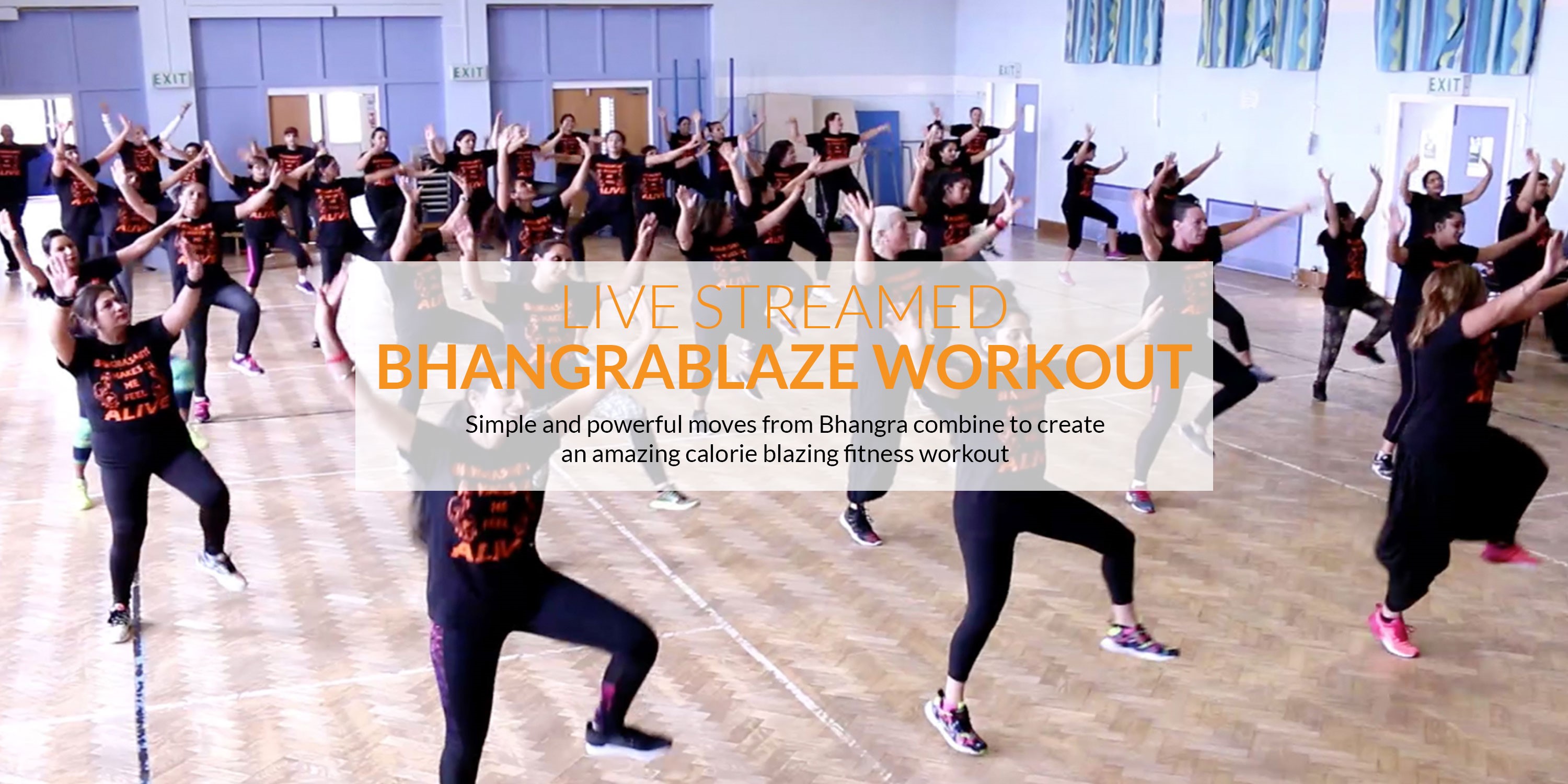 The best BhangraBlaze Workout live-streamed
BhangraBlaze Workout
BhangraBlaze - the ultimate Bhangra workout
An energetic workout for everyone.
Taking simple Bhangra moves but turning the energy levels up by adding more movement and intensity to the moves has increased the calorie burn of each of our routines. The steps are kept simple but you are taught to do them well. In fact, Kirit Thakore, who founded BhangraBlaze and took it to be the biggest Bhangra fitness organisation in the UK, could not actually put 2 steps together when he started. Recently he performed, with some of his instructors, on the stage with some of the biggest Bhangra artists in the world (Guru Randhawa, H Dhami, Jazzy B). He says "if I can do this, anyone can".
There really is no need for prevous dance experience.
The classes are fun and energetic. You do them to your fitness level meaning anyone from a total novice to a dance professional can get a good workout.

We have many routines using some of the most famous and upbeat Bhangra music, recent and classic, that you will hear. We keep the routines simple but end up with everyone performing them really well.
Join our live streamed BhangraBlaze workouts because it's dancing for everyone from all walks of life – whether you're a seasoned dancer, never danced before, older, younger, or from other opposite ends of the world, you're sure to find fun in our live-streamed classes
If you're looking for a fun way to get into shape, join our live online classes for the ultimate fitness and wellbeing experience
See upcoming classes and full timetable