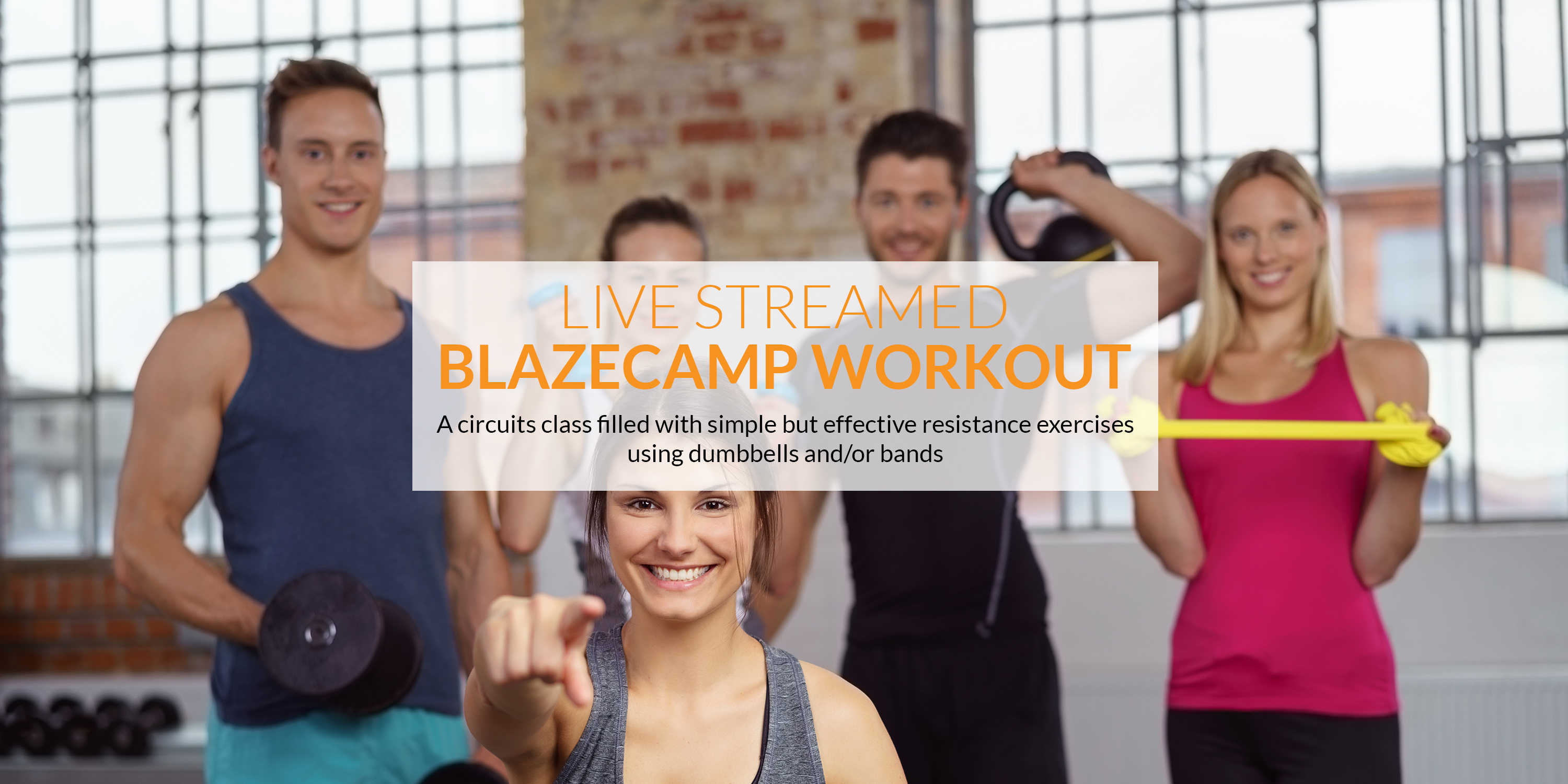 The best Blazecamp live-streamed
Blazecamp
A variety of calorie blazing and muscle toning exercises.
A circuit class that will help build strength, tone and burn calories using a combination of exercises that require dumbbells and/or resistance bands. The exercises change slightly each week so you get to experience the various exercises available to you with the equipment you have at home.
The class is made up of 10 x 60-second exercises followed by a 20-second recovery period….and you do it all 3 times! You can make exercises as hard or as easy as you want by increasing/decreasing your weights and/or doubling your resistance bands. If you do not have any dumbbells…do not worry the resistance bands are so versatile and you will still be guaranteed an amazing workout that will leave you wanting more!
You will be doing exercises that will build/strengthen and tone all muscles groups and give you an all over body workout. Expect to sweat throughout the class and then feel that good ache afterwards!
If you're looking for a fun way to get into shape, join our live online classes for the ultimate fitness and wellbeing experience
See upcoming classes and full timetable