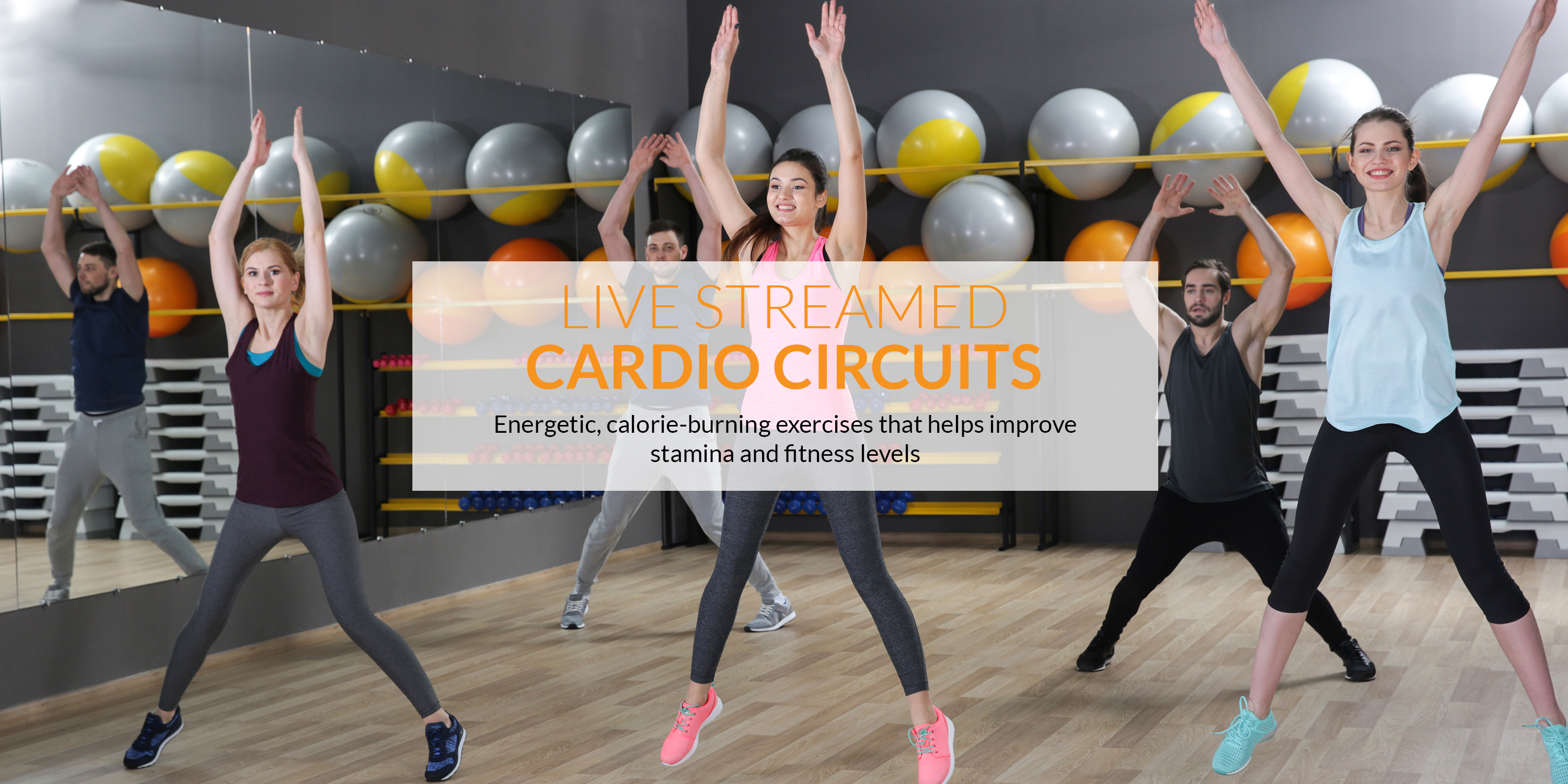 The best Cardio Circuits live-streamed
Cardio Circuits
Fast exercises one after another
45 second exercises to get the heart pumping, the sweat pouring and the calories burning. No need for any equipment but feel free to include if you want that little bit more! The exercises vary each week but will guarantee you a fun filled high-energy workout every time.
Because you need no equipment for this class, anyone can join in, even the kids! After all what child doesn't like jumping, skipping and running on the spot? Get them to burn off their excess energy whilst you burn those calories and get your heart pumping ready for your weekend ahead.
The class is made up of 10 x 45-second exercises followed by a 15-second recovery period and you do it all 3 times! Think star jumps, upright mountain climbers, jump twists, shuffle runs and much much more!
If you're looking for a fun way to get into shape, join our live online classes for the ultimate fitness and wellbeing experience
See upcoming classes and full timetable