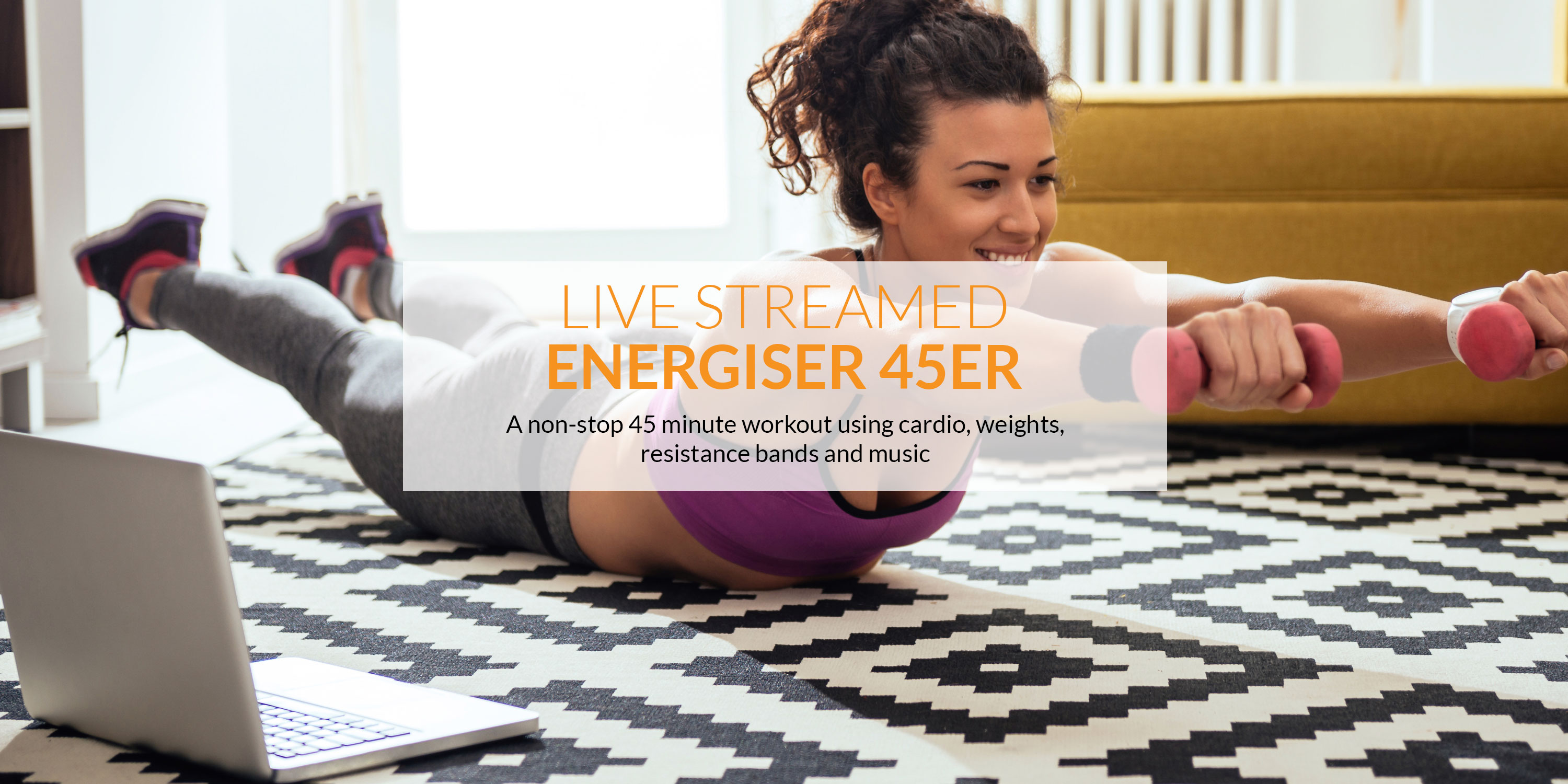 The best Energiser 45er live-streamed
ENERGISER 45er
The best total body toning and calorie burning workouts ever
The idea
BhangraBlaze founder, Kirit Thakore, explains how he was in the gym doing his own routine when a music track came on. He was hypnotised in an instant (in the zone as they say) and found himself not wanting to stop, even for a break. Although he was well into his workout, he continued for almost another hour till the mix ended. This was the birth to the idea of ENERGISER 45ER... the non-stop 45 minute workout. The beat will keep you moving the whole time.
ENERGISER 45er consists of some unique cardio which will bounce you into constant motion, followed by weights then resistance bands. In constant rotation to keep you motivated.
ENERGISER 45er Weights
Resistance training is the cornerstone of shape change. It is what tones and shapes you. It keeps burning calories even after you have finished your workout (afterburn) as muscle need calories to maintain and repair. Specific exercises to tone your arms, stomach, legs and butt. How heavy should my weights be? Any good fitness proffesional with your results in mind will reply "If it doesn't challenge you, it won't change you".
ENERGISER 45er Resistance Bands
Resistance bands adds resistance to your routine from another dimension altogether. Varying amounts of resistance depending on how tight you have the bands make this an excellent choice for people of all levels. As the weeks progress you will find yourself making the band tighter and tighter increasing the resistance which in turn means you will tone and firm up even more. The bands will work arms, chest, back, legs and butt. BhangraBlaze bands are very strong and confidence to pull them harder builds after the 1st session knowing that you will not break it.
Join the Energiser 45er for one of the best total body toning and calorie burning workouts ever, according to many of our members. 3, 2, 1... let's go!