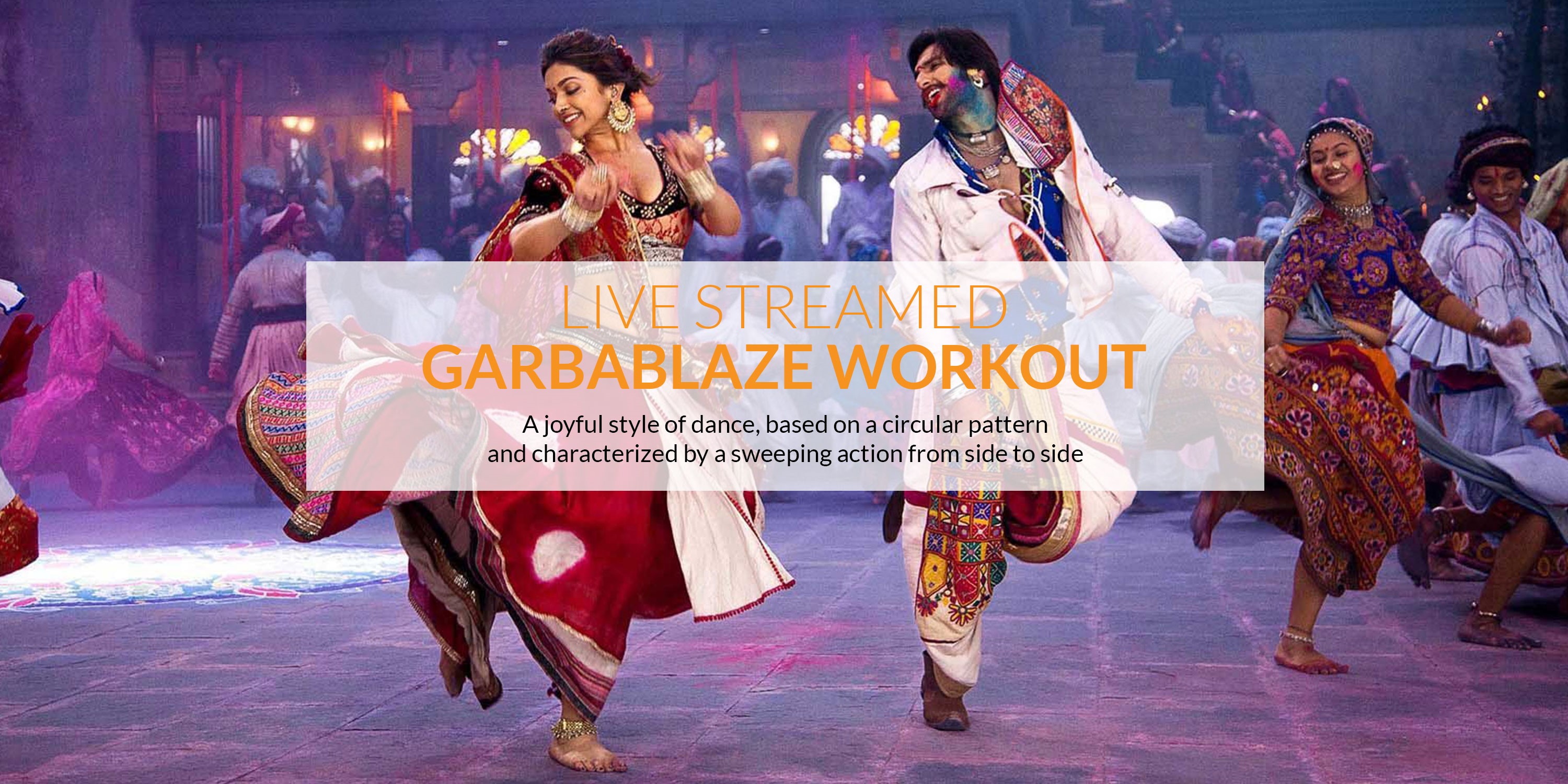 The best GarbaBlaze Workout live-streamed
GarbaBlaze Workout
The most joyful style of a dance workout
GarbaBlaze has recorded of the highest amount of calories burnt in a session.
Garba is a folk dance from the Gujarat state in India during a festival called Navratri and is a fascinating mix of movement and colour.
It is a dance that evokes feeling of joy and I guarantee that you will feel wondeful after. People often dance for hours. It is based on movements that are in a circular pattern and characterized by a sweeping action from side to side. Add to some routines dandiya (dance sticks) and you add another dimension.
GarbaBlaze will include constant ballistic flowing movements at a pace that will really blaze the calories away. The music will lift you to push further. Guaranteed to leave you feeling great.
GarbaBlaze is a workout that really is truly effective for all generations. GarbaBlaze is gentle enough for people with limited fitness or mobility but also is effective for people who are looking to burn high amounts of calories. GarbaBlaze is constant so will burn calories to match many workouts.
GarbaBlaze has movements which can easily be adapted to make them more intense or easier.
If you're looking for a fun way to get into shape, join our live online classes for the ultimate fitness and wellbeing experience
See upcoming classes and full timetable