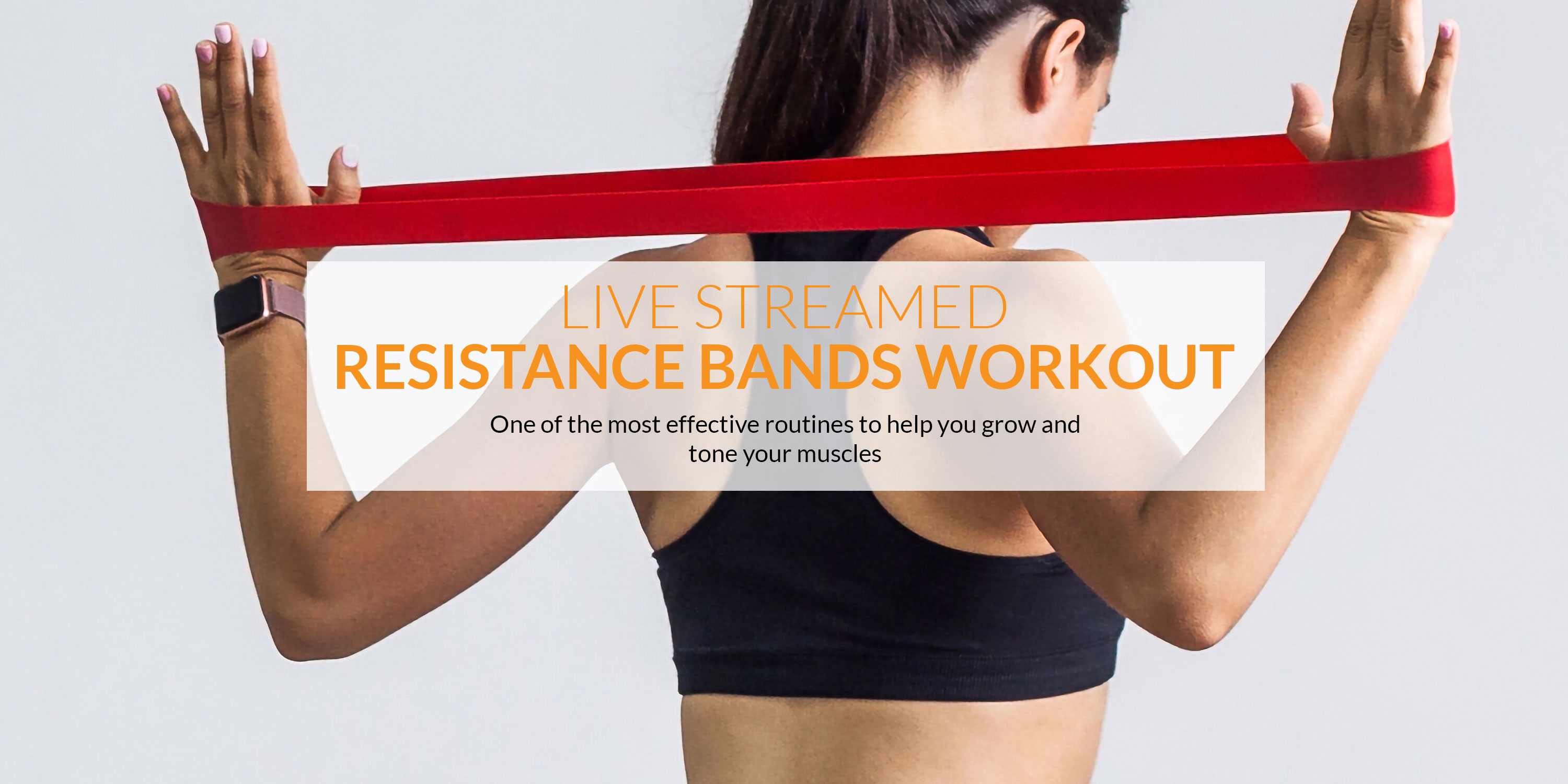 The best Resistance Bands Workout live-streamed
Resistance Bands Workout
An effective workout for large and small muscles
You no longer need access to a gym facility to get a full-body workout or invest huge amounts of time on the wrong exercises. In these testing times, strength training is easily neglected when we don't have access to a gym, but this needn't be so with the help of our Resistance Bands Workout.
This workout is one of the best overall and effective workouts to help you tone your body, build strength and improve mobility.
Resistance bands help improve the quality of your exercise because instead of simply lifting a weight, your muscles are under constant tension. This means the actual quality of each repetition is significantly improved. And with your muscles working harder, you've got better contraction which is the key to getting stronger.
Resistance band exercises are naturally more geared towards compound movements, so you can use them to get a full body workout. Compound exercises are when you use several muscles at the same time. They make for a really efficient workout as well as use more energy and improve your coordination. Using more energy means more calorie burn.
The exercises will work on building and toning your arms, legs, chest, back, glutes and so much more. As you will be in total control you will be able to guage how much tension to have in the bands although we will always try and get you to push that little more.
Whether you're a newbie or workout veteran, come and join our Resistance Bands Workout and feel the benefit. You'll quickly discover improvements in balance, gait function and flexibility, and unlike dumbbells and kettlebells, they don't put the same sort of pressure on your joints.
The bands are convenient and can be carried anywhere making this the ultimate flexible workout. The bands we use have been tried and tested and we recommend that you get 2 bands to give you more variety and resistance in your workouts.
If you're looking for a fun way to get into shape, join our live online classes for the ultimate fitness and wellbeing experience
See upcoming classes and full timetable