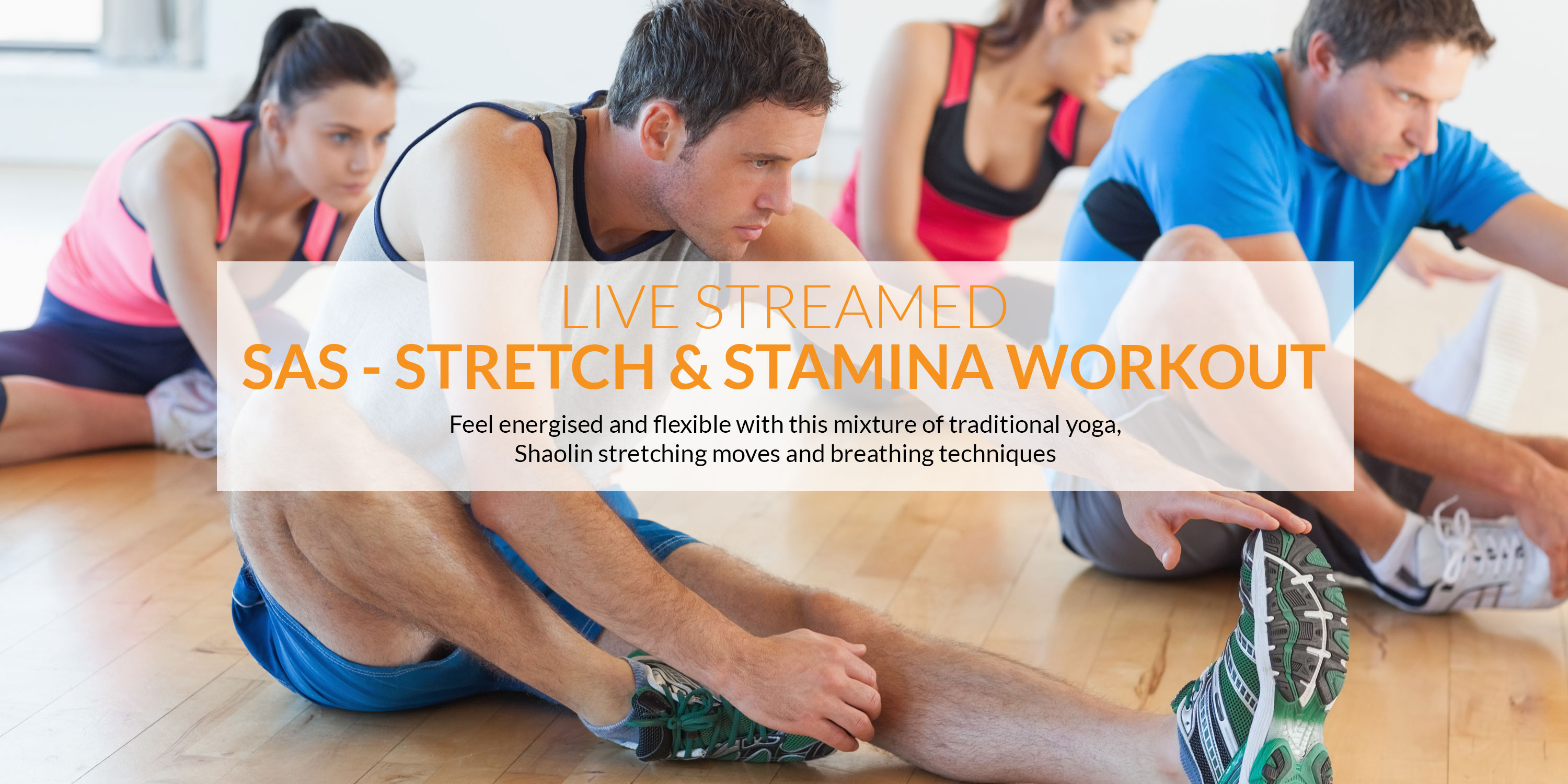 The best SAS – Stretch and Stamina Workout live-streamed
SAS - Stretch and Stamina Workout
A workout that will leave your body feeling energised
We all want to keep you moving and feeling great! This is why we approach our SAS classes in a new and fun way, while still being very effective! By focusing on the elements of stretch and stamina in each movement of every class, we teach and push you to take your workout further.
Using a mixture of traditional yoga and Shaolin stretching moves and breathing techniques we have an amazing sequence that will leave you feeling energised, more flexible and increased mobility.
The cool down will include some very basic Tai Chi type of movements.
The stamina comes from a series of movements known as forms. These will consist of martial arts set routines which will include various stances, punches, kicks, blocks etc. They will be done with tension to build muscle tone and to strengthen you as well as with speed to improve your co ordination and overall movement abilities.
With the correct soothing but also inspiring music, the mind can also work in harmony with the body gaining even better results. Join our live-streamed Stretch and Stamina workout classes for a wonderful energised experience. and the whole session will be done to authentic music which will get you in the true spirit of martial arts.
This workout was developed by Shaolin Monks (Chinese Martial Arts Monks from the area of Shaolin) for health purposes.
They include tendon and ligament nourishing exercises which helps with flexibility. They increase blood flow to these areas where blood supply is often limited. By a series of stretching exercises, over a period of time you will feel more mobile and almost lighter in your movement.
The routine was put together by BhangraBlaze founder Kirit Thakore who studied at the highest level of martial arts, under the Shaolin Monks for 15 years.