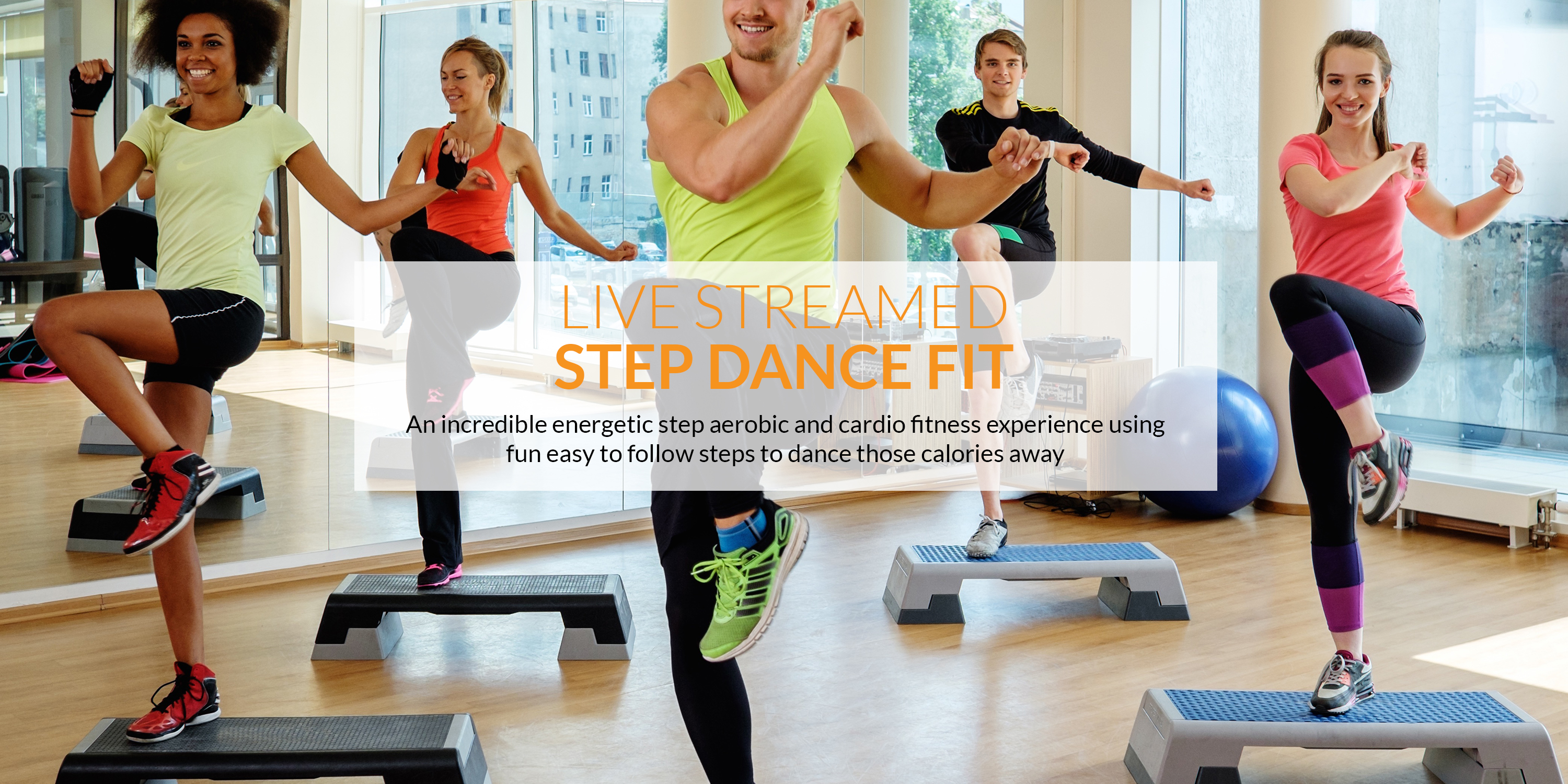 The best Step Dance Fit live-streamed
Step Dance Fit
Step Dance Fit takes this to another dimension with the use of upbeat moves and hip hop type dance moves.
Step aerobics is a classic cardio workout. It's lasted for decades for a simple reason: It delivers results. The "step" is a 4-inch to 12-inch raised platform. You step up, around, and down from the platform in different patterns to boost your heart rate and breathing, and strengthen your muscles.
Step Dance Fit has all the benefits of a high-intensity cardio workout without putting stress on your joints. It improves overall fitness by building strength, reducing fat, and boosting your cardiovascular health.
The constant movements up and down the step add more intensity to the workout but the clever choreography to upbeat music makes the session so much fun that you just want it to carry on and on.
Try a FREE Step Dance Fit class with a free trial class above.
If you're looking for a dynamic and fun way to get into shape, join our live streamed classes for the ultimate fitness and wellness experience.
See upcoming classes and full timetable