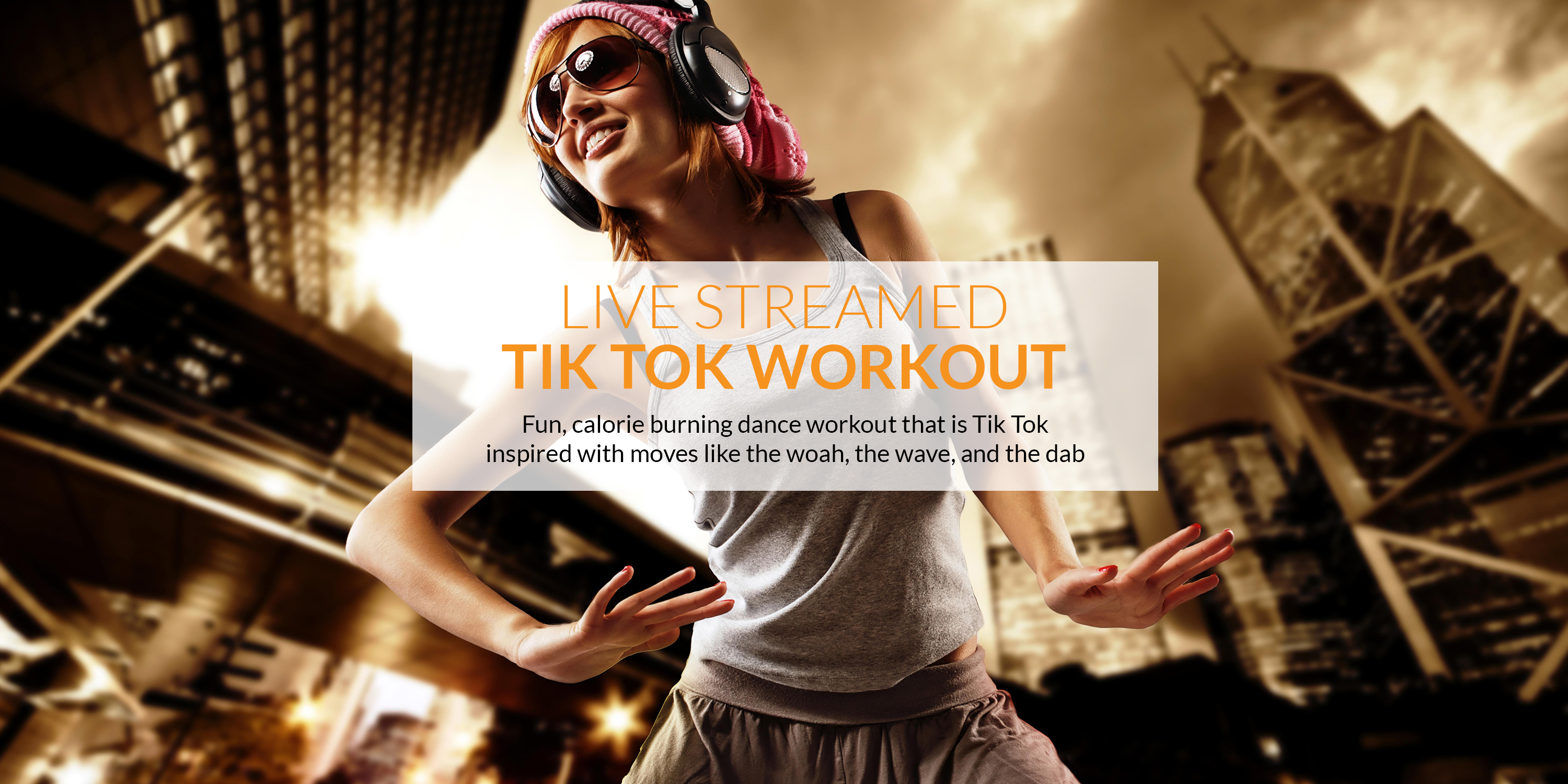 The best Tik Tok Workout live-streamed
Tik Tok Workout
A fun, short and trendy workout inspired by the massive social media platform.
An easy to follow, calorie burning dance workout that is Tik Tok inspired with simple moves like the woah, the wave, and the dab, moves that you can make your own.
From famous people to home superstars, Tik Tok has allowed people to express their creativity and become more confident. Ask any teenager, middle aged person or the late generation about it and they will know. It has become a household name due to it's simple routines like the Siren Beat Challenge.
It has had millions of people, all over world follow, copy and adapt popular dance routines because it is so much fun. This is the perfect recipe and we have used all the ingredients in our Tik Tok workout.
Copy the simple moves, challenge yourself to keep going and produce your very own version of you. The routines can be followed by everyone from the totally inexperienced who wants to have fun and learn some basic upto date dance moves to the experienced dancer who wants to let go and get a good workout without thinking.
With a variety of music to keep you even more motivated, Tik Tok yourself to a new you.