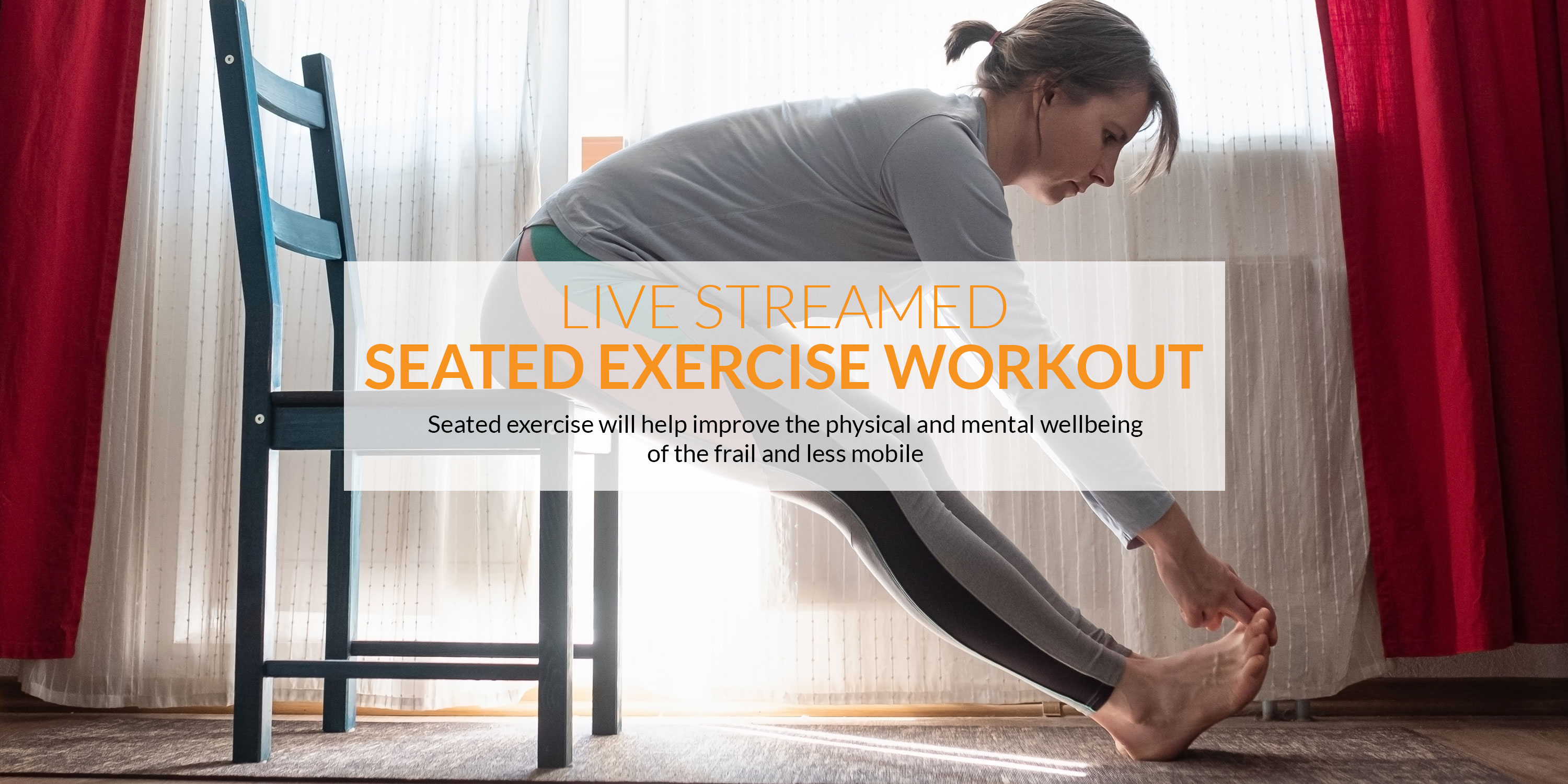 The best Seated Exercise Workouts live-streamed
Seated Exercise Workouts
Exercises for elderly adults or people with limited mobility
Exercise offers benefits to everyone, even elderly adults or people with limited mobility. Improving self-esteem, relieving stress, and reducing depression are scientifically proven benefits of exercise. Although mobility issues bring with them many challenges, it's possible to overcome those limitations by using seated chair exercises that work different muscle groups in the body.
We have adapted almost all our workouts, Bhangra, Bolly, Combat, Resistance Bands etc so that they can be done seated.
It is even more important to keep mobile as well as develop strength if you have mobility problems. In fact, the more you keep the blood flowing and muscles active in the parts which are still active the better your overall health will be.
Seated exercises will help improve the physical and mental wellbeing of the frail and less mobile.
Benefits include increased flexibility, strength and circulation, improved posture and balance, increased confidence and a feeling of happiness and joy.
Join our live-streamed Seated Exercise classes and start feeling the benefits immediately.