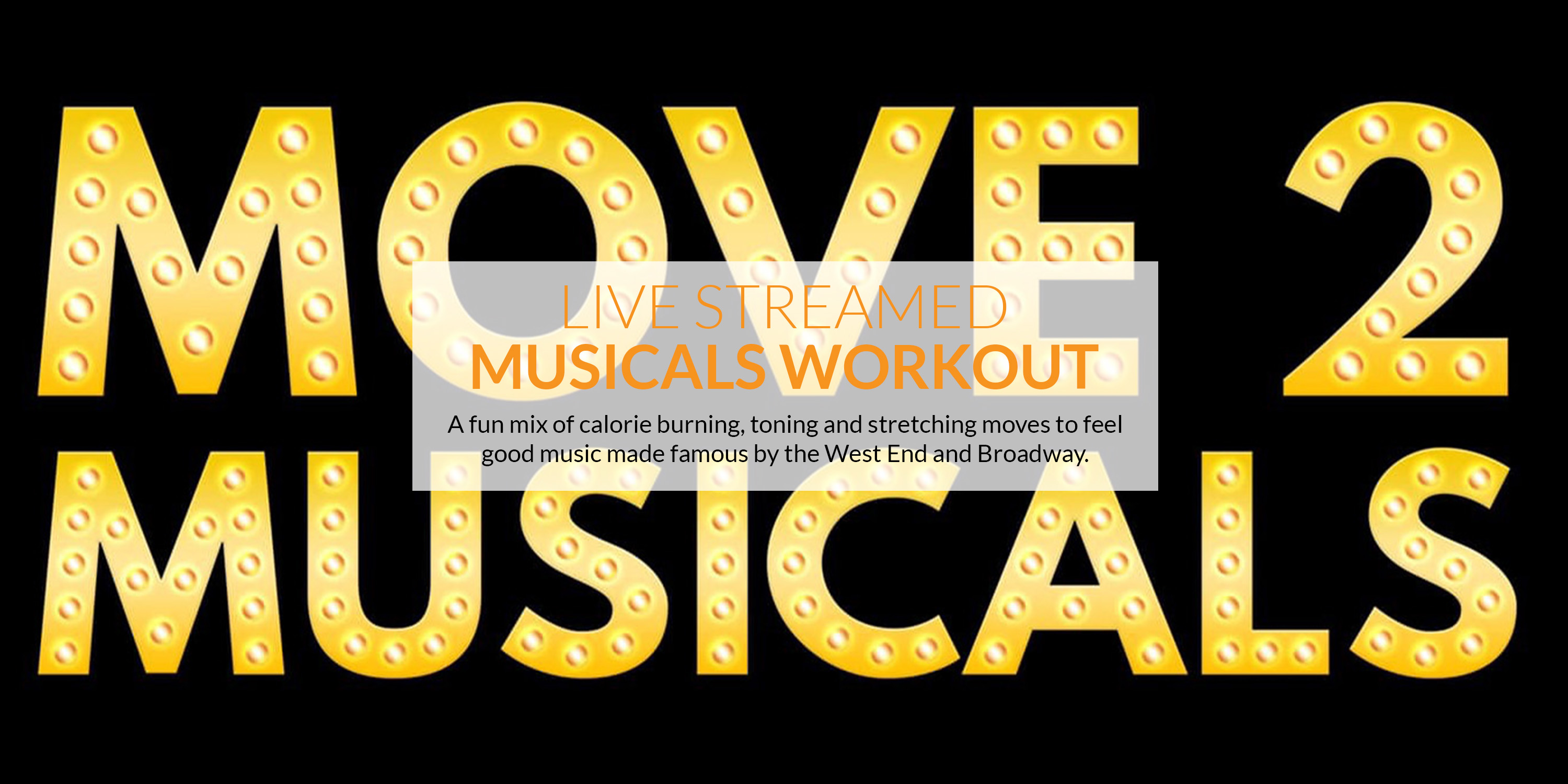 The best Move2Musicals live-streamed
Move2Musicals
A high energy fusion of dance styles.
Created from Lisa's love of dance, feel of music and determination to provides you with a memorable exercise experience.
The cardio, stretch and tone have been integrated into the programme to ensure a full body and mind workout and are based around many years of fitness experience and knowing what works but is enjoyed the most.
There is no requirement to be a dancer, the program is easy to follow, guiding your body through peaks and troughs of intensity to hand-picked music that is guaranteed to make you feel fabulous, make you smile and motivate you to push yourself to attain your fitness gains or goals. You may well even find yourself singing along to the music which has an added bonus of ensuring controlled breathing!
If you happen to be an ex dancer, or even a current dancer, the Move2musicals programme is like a dream come true!
The dance element is influenced by Lisa's extensive performance background and includes modern, lyrical and salsa amongst many other popular styles.
Absolutely everyone, no matter your fitness level will benefit from this programme entirely choreographed by Lisa!